The best online learning websites must be centered around the learner. They should provide a means for learners to increase their knowledge and skills in a way that is intuitive, rewarding, and fun.
To accomplish this, the best systems implement a few key ideas:
Feedback - The platform needs a way of knowing what learners know so that it can provide the most educational content.
Adaptive learning - The platform needs to learn how its learners are progressing so that it can keep them challenged and interested, while not giving too much information. This is one of the key points in the book Learning How To Learn.
Personalization - Learners should be able to enjoy their experience, while receiving information that is most relevant to them.
Gamification - Learners should receive rewards for their progress. Rewards come in the form of badges, points, or other positive feedback. This rewards system can be used to encourage learners to continue with their studies.
The best online learning platforms provide a selection of educational content, distribute it in a way that keeps learners interested and challenged, and track their progress.
The best platforms also provide positive feedback for success to keep the learner motivated. And finally, if done correctly, gamification can increase participation among users who are otherwise bored by drills or other tedious forms of learning.
Here are some of the best online learning websites available today:
---
Best Online Learning Platforms to Learn Skills
1. Khan Academy
Khan Academy is one of the most popular sources of free education on the web.

It features thousands of videos that are organized by educational topic.
Learners can view these videos to increase their knowledge in a way that is intuitive and fun. The platform also contains built-in tools for tracking progress and keeping users engaged.
2. Codecademy
Codecademy is an interactive site that teaches JavaScript and Python programming languages to beginners.
Learners can program directly in their browser, while receiving immediate feedback to ensure that theyre learning the correct concepts.
For more experienced programmers, this platform provides a useful way of refreshing their knowledge or quickly picking up a new language.
3. Duolingo
Duolingo is an online learning platform that teaches its users a new language.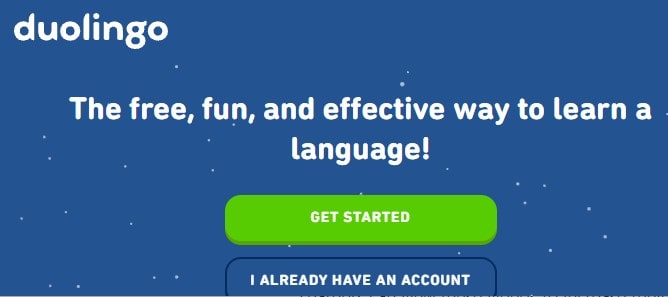 The site provides lessons in French, Spanish, German, Portuguese, Italian and English.
Its available on the web and as a mobile app for iOS and Android. Learners practice by reading or listening to articles from Wikipedia in their target language.
They can then translate the article into their native language, and finally Duolingo will provide feedback on how to improve. Its a fun and engaging way to learn another language!
4. Skillshare
Skillshare is a marketplace of classes where you can learn anything from local teachers (food, fashion, programming, coding, digital marketing, etc.).
Thousands of classes in design, photography, business, and other subjects are available.
It has been featured in publications such as The New York Times, The Huffington Post, and TechCrunch.
By watching lessons on your own time, you may learn at your own speed.
You can also try Skillshare Premium for 30 days for free, which gives you unlimited access to hundreds of lessons and allows you to store classes to watch later. After that, its simply $9.99 a month with no commitments.
5. LinkedIn Learning
LinkedIn Learning is a platform that is operated by LinkedIn Corporation. It provides online courses that are based on the LinkedIn Career Solution.
Lynda Weinman founded Lynda.com in 1995, and it was bought by LinkedIn in 2015.
The courses are meant for those that want to improve their knowledge about a certain subject or become certified in a specific area.
6. Coursera
Coursera is a company that offers massive open online courses, also known as MOOCs.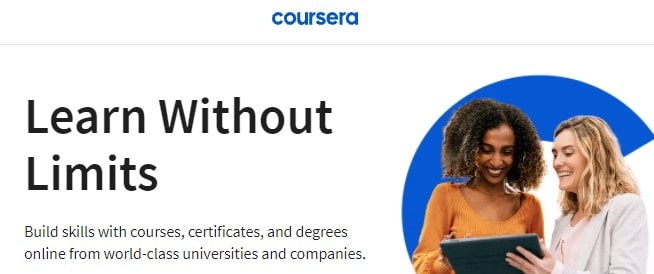 Coursera is a for-profit educational technology company based in Mountain View, California. Coursera was founded in 2012 by two Stanford professors who wanted to revolutionize education and make it available to anyone in the world.
Coursera is an education platform that offers online courses for free to anyone, anywhere.
It partners with universities and higher education providers to offer courses on a wide range of topics.
The site offers courses in a variety of disciplines, including medicine and nursing, languages, science and technology, personal development skills such as entrepreneurship , business and management.
7. Udemy
Udemy is an online learning site that offers courses in many different categories such as business, coding, literature, and art.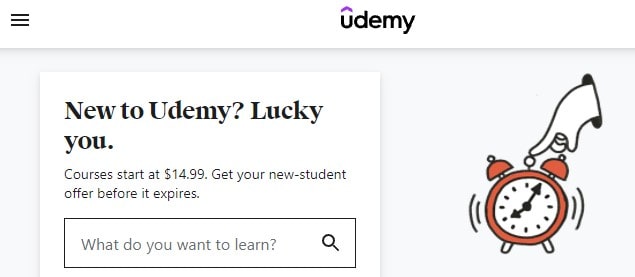 Udemy is a good site for people looking to get online courses.
Udemy offers a number of free courses and the prices on some of the paid courses are pretty good.
I would definitely recommend Udemy if youre looking for an online learning experience.
8. TreeHouse
TreeHouse teaches coding to people from all walks of life. They provide full-time and part-time evening classes with an emphasis on industry standards and best practices.

TreeHouse offers courses in web development as well as programming languages such as Python and Java.
TreeHouse educates individuals all across the globe Web Design, Development, and iOS in order to help them accomplish their goals and improve the world.
9. Udacity
Udacity is a company that offers online education for people who want to advance their skills in their chosen field.

Their programs focuses on three main things: 1) Self-paced learning with personalized courses, 2) Connecting with a network of peers, and 3) Industry-based projects that help students learn how to solve real world problems.
It offers students or those that are interested in attending its courses the opportunity to take introductory programming classes, computer science classes, data analytics, machine learning, software engineering and app development.
10. edX
edX is a nonprofit, open-source enterprise offering massive open online courses (MOOCs) and a free online learning platform.
edX offers online college-level courses in a wide range of disciplines to an international audience.
Students learn by studying course materials on their own and then meeting with instructors and other students in an online classroom.
11. Alison Learning
Alison is a free online learning platform that focuses mostly on workplace skills.
In March 2020, it will have 17 million registered students, 3 million graduates, and 2,000 free courses.
Alisons students have access to a wide range of online courses, specializations, and degrees.

There are no monthly fees for any of the courses, which is fantastic since it doesnt make you feel like youre running out of time.
In your own pace, you may genuinely pursue whatever route you desire. There are numerous categories to choose from, and you just have to pay to remove advertisements or receive a certificate, diploma, or letter as confirmation of your accomplishment.
So these are the 11 best online learning websites to enhance your skills!
---
You Might Also Like