Canva is an online design platform that provides the user with the tools and templates they need to create their own graphic design.
It's perfect for people who don't have a lot of experience in graphic design, but want to create professional-looking designs. You can use it for your personal or business needs.
In this article, we have made a list of the best alternatives to Canva for you.
Let's get started!
---
Top Canva Alternatives
Here is the list of the alternatives of Canva that you can try:
1. Crello
Crello is an excellent online visual editing tool that allows you to quickly create films, animations, and graphic designs for social media, print, websites, and almost any other static or animated design for commercial, business, or personal purposes.

You can start with one of the 50,000 professionally designed, preformatted, and customizable templates.
You can easily edit, resize, and remove the backdrop from photos with ease. To create multi-dimensional graphics, edit video footage and add sounds and music.
Crello was built for and is utilized by marketing professionals, bloggers, and entrepreneurs or small businesses who need to generate content on a regular basis but don't have a lot of money.
A free version is available. Crello does provide a free trial period.
2. Stencil
Visual content creation should be straightforward, enjoyable, and light. Stencil is a tool that allows you to make stunning pictures in less time than ever before.
Even if you've never used an image editing application before, Stencil is simple to learn and use.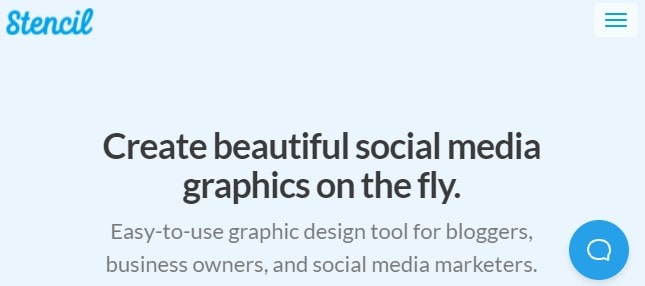 The Stencil browser plugin allows you to make a social media graphic by right-clicking any picture or highlighting text on any page.
Stencil is great for basic images or social media postings. They provide templates for social media visuals, flyers, emails, and more.
You may produce up to 10 pictures each month for free, or you can upgrade to one of their premium programmes.
It's ideal for bloggers, small companies, and social media marketers.
3. PicMonkey
PicMonkey is a browser-based photo editing application, which allows for users to edit their photos and videos. It offers filters, overlays and various other editing tools that allow people to enhance their photos or videos.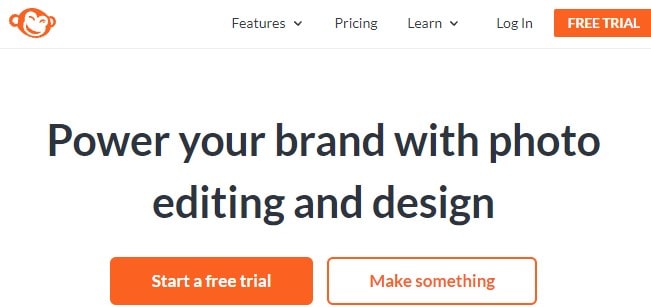 PicMonkey also offers different social media integrations so you can share your edited pictures with your friends and family without ever having to leave the app.
The app is available for free on the App Store and Google Play.
PicMonkey's picture editing and design software creates effective images.
Features of PicMonkey:
Everything is in the palm of your hand!
Easily enhance photos with photo editing effects like as Sepia, B&W.
Add text to photographs and style it correctly with configurable drop shadows and spacing.
Boost photo design with our new, distinctive graphic stickers
Crop and resize photographs for Facebook, Twitter, Instagram, Etsy, and Pinterest with pre-made sizes.
PicMonkey is ideal for helping social media marketers, small company owners, and anybody else who needs to communicate visually stand out in a sea of similarity with eye-catching pictures that express their brand narrative.
It offers a free trial.
4. Inkscape
InkScape is a vector graphics editor used for creating modern vector art, illustrations and graphics. It is designed to be fully functional on either Mac OS or Windows without the need to reboot.
InkScape provides users with the flexibility to load Adobe Photoshop PSD files, expand them into vector paths and export back to a fully functional PSD file.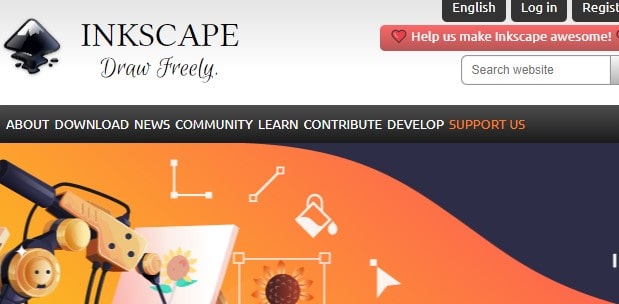 InkScape is an open source SVG editor that allows users to design with web standards in mind. Built on the powerful Cairo rendering engine, it's free for any use, even commercial.
With full support for W3C Standards and capable of saving in any modern format, InkScape is a popular choice with web designers and vector artists alike.
InkScape can be used by anyone who needs to create an SVG graphic such as: website designers, illustrators, printmakers, architects and engineers.
Some of the features are: 2D Drawing, Data Import/Export, Image Editing, Rendering.
5. Affinity Designer
Affinity Designer is an exceptional software that has been designed to be used in multiple platforms by different types of people.
Whether you are a graphic designer, web designer, or photographer, the Affinity Designer is the perfect tool for you.
This software is also great for all users because its interface allows it to work seamlessly with other programs such as Photoshop and Illustrator so that you can import photos and textures into your design.
You can even use Affinity Designer without purchasing any additional software because it includes some of the basic tools for designing.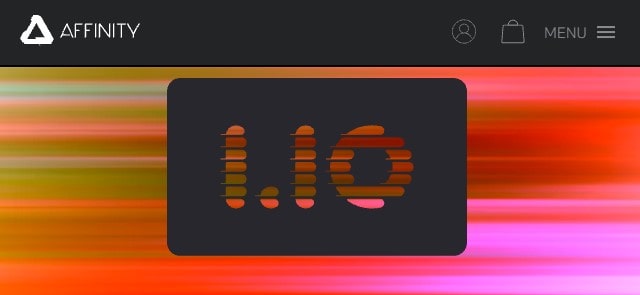 It is compatible with the following operating systems: Windows Vista, 7, 8, 10 & Mac OS X 10.8+.
The Affinity Designer also has an extended list of features to make your designing experience even more enjoyable.
It has a unique "Simplify" tool which allows you to smooth out rough contours in your design. The software also includes a "Live Corners" tool, which allows you to enhance your design by adjusting any corners/shapes in the illustration.
Another great feature is the "Pixel Preview" mode because it helps you draw pixel perfect shapes and lines that are exactly how they would appear when exported.
It's excellent for graphic designers or firms that require graphic design.
There is no free version available. There is no free trial available for Affinity Designer.
6. Easil
Easil is a popular graphic design tool among social media content makers. They're well-known for their humorous social media themes, such as Instagram story templates.
It's a straightforward browser-based system with a plethora of pre-made themes that you can customize in seconds using easy drag-and-drop tools.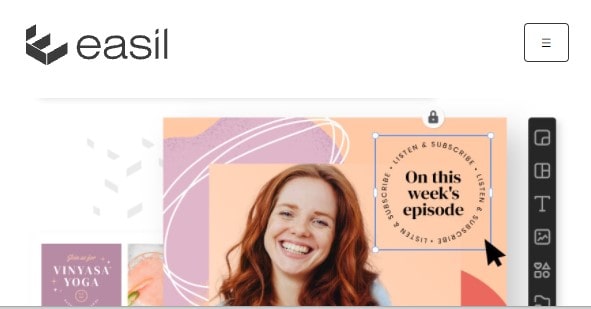 Some of the features of Easil are:
Resize tool to utilize artworks for any purpose, online and offline.
Thousands of configurable templates to choose from.
A huge selection of free typefaces.
All-inclusive design.
Amazing color palette generator.
Access to millions of stock images with cost effective pay per download charges.
7. Pixlr
Pixlr makes it simple to turn ordinary photos into beautiful works of art.
Pixlr offers everything you need to make your moments beautiful, whether you're making a quick repair to your photographs or adding your own creative touch with effects, overlays, or borders.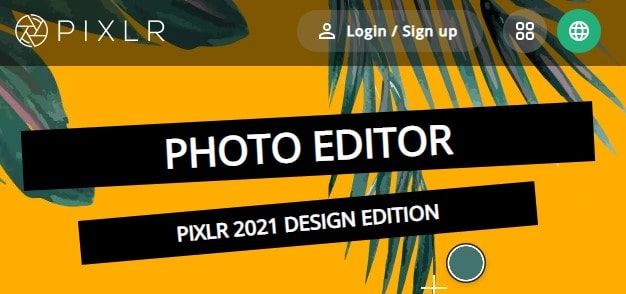 Pixlr is free and simple to use, so download the app and start exploring the wonders of Pixlr right away.
It comes with excellent features:
Powerful capabilities in a simple and user-friendly interface.
Easily use tools like crop, straighten, resize, and more to make rapid edits to your images.
With a single click, the Auto Fix function balances out colors and compensates for unfavorable lighting circumstances.
Easily alter color, contrast, resolution, and texture of different elements of your photo.
Use the Color Splash brush to add or remove color from certain sections of your photo to make them jump.
Use the Focal Blur tool to give emphasis to certain parts of your image for more impact.
Over 100 effects, 340 overlays, and 200 borders allow you to personalize your photographs.
Use the Stylize tool to turn your photographs into pieces of art; select from effects like pencil sketch, watercolor, and more.
It is a professional image editing tool ideal for graphic designers.
So these are the 7 best alternatives to Canva that you can use for graphic designing for personal and social media marketing use.
---
You Might Also Like