Microsoft Office Excel is a spreadsheet application developed by Microsoft for home and commercial use.
It provides calculation, graphing tools, pivot tables, and a macro programming language called Visual Basic for Applications.
Technically, Excel can be defined as a popular programming language that is used for automating complex calculations.
Excel really shines when it comes to manipulating data; this ability makes it perfect for saving time during tedious tasks like financial analysis, inventory management, revenue projection and whatnot.
As Excel is a very powerful software which can be used for purposes other than just saving data in tables, it has become an indispensable tool for many people in all walks of life.
In this article, we have made a list of the best alternatives to Excel for you.
Let's get started!
---
Top Microsoft Excel Alternatives
Here is a list of the alternatives of Excel that you can use for your personal and business purposes.
1. Google Sheets
Google Sheets is a data analysis and spreadsheet application by Google which you can use to create, modify or share workbooks with others on the Internet.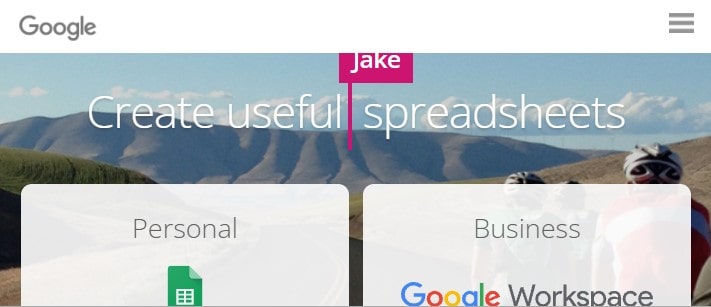 Other users may view, share, and edit a workbook simultaneously with you via their browser. It's an online office suite application for storing, editing and formatting spreadsheet templates.
Other features include easy data analysis, creating charts and graphs with data.
Some of the reasons of using Google Sheets are:
Collaborate with others on a single document.
Automatically save your work to Google Drive.
Achieve more in less time.
Develop real camaraderie with your team.
Expand your community, virtually or physically.
2. Smartsheet
Smartsheet is a cloud-based project management tool that offers a Gantt chart, Excel import, and a subscription service.

The company is based in the Seattle, Washington area and offers over 100 templates for users to choose from.
Users can track their projects by creating tasks, setting milestones, adding deadlines, allocating resources to projects and sharing files with other parties involved.
The program integrates with Microsoft Office apps like Excel, Outlook and PowerPoint. It also offers a Google Drive plug-in.
The program offers a Gantt chart that users can set deadlines, milestones and task durations with.
Smartsheet also features resource management where users can allocate people to projects based on availability.
The service integrates with Microsoft Office 365, which allows users to share documents through the cloud storage system directly from within the program.
The program also offers users the ability to work offline via its mobile app. Users can access their project lists and create tasks wherever they are.
Smartsheet functions like Microsoft Excel in that it allows users to copy, update and paste data into their projects which makes for quick editing.
3. LibreOffice Calc
LibreOffice Calc is a spreadsheet application in LibreOffice. It is in many ways similar to Microsoft Excel or in some cases SAP, especially in its user interface.
Calc makes it possible to perform calculations and then present the results in a spreadsheet.
It is often found as part of the OpenOffice suite, but works just fine when used with LibreOffice or Microsoft Office.
Libreoffice Calc contains several addons that add extra features.
4. Gnumeric
Gnumeric is a free software application jor spreadsheet editing, data analysis and graphing.
It can be used as a graphical frontend for different databases.
Graphs can be exported to many formats, including EPS and SVG.
Files can also be password-protected or compressed for security.
Gnumeric is a multi-platform application written in C. It runs on any Unix, Microsoft Windows, BeOS or OpenVMS platform with X11 Window System support.
Its native file format is the GNOME XML File format. It can import files in CSV, Microsoft Excel, Lotus 1-2-3, Quattro Pro and Excel 5 formats.
Gnumeric was created by Miguel de Icaza of the Mono team around 1999 to bring a capable spreadsheet program to Linux, but later he has stated that it was inspired by JOE (which is an open source text editor with spreadsheet functionality).
5. Apache OpenOffice Calc
Apache OpenOffice Calc is a free and open-source spreadsheet application. It is an earlier version when compared to Microsoft Excel, which costs money.
As it is an open-source software, there are many programmers all over the world who create new features for this spreadsheet program to increase its functionalities.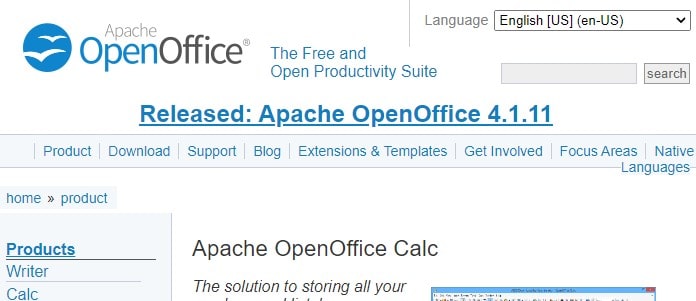 One of the best features I like the most in Apache OpenOffice Calc is that it can be installed on any computer without any cost or licensing required.
The only thing you need before installing Apache OpenOffice Calc is a computer that has no pre-installed Microsoft Office or any other spreadsheet program.
Some of the features of Apache OpenOffice Calc are:
Apache OpenOffice Calc is a free and open-source software.
There are many programmers who work to improve this program's features.
It can be installed on any computer without any cost or licensing required.
It offers fewer features than the Excel.
It requires at least 512MB of RAM for smooth performance.
6. WPS Office Spreadsheets
WPS Office Spreadsheets is a spreadsheet-like application program for Microsoft Windows. It works on the same principle as Microsoft Excel. The file format of the workbooks it creates is compatible with Excel's.
WPS Office Spreadsheets includes all the basic features for creating and editing spreadsheets, including formula calculation, pivot tables, chart creation and various formatting options. It also supports Visual Basic for Applications (VBA) macros.
The program is compatible with files saved in double-byte character sets such as Chinese, Japanese and Korean. It has a built-in online help function that includes a function reference and a tutorial, as well as keyboard short-cuts for faster operation.
WPS Office Spreadsheets supports printing of workbooks in addition to the usual screen display. It also has a feature that allows users to add basic hyperlinks to their worksheets.
7. Zoho Sheet
Zoho Sheet is an online spreadsheet application which can be used to create, calculate and edit of spreadsheets.
It is available in various formats including Online Spreadsheet, Excel Spreadsheet, Google Spreadsheet and CSV Spreadsheet.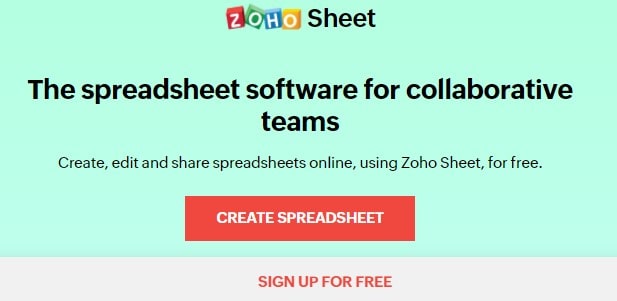 Zoho Sheet has a number of features which help user to create, calculate and edit spreadsheets with ease. It allows users to work together from multiple computers in real time.
Changes made by any user in a spreadsheet can be seen and edited by others as well.
All the users can simultaneously work on a spreadsheet stored in Zoho Sheet.
Users can work on the same document simultaneously, edit data in a single cell or multiple cells at once and then merge their changes with just one click.
It also allows users to chat while editing a sheet without leaving it. This chat feature along with collaborative editing enhances real time communication among users.
Revision history feature keeps record of all changes made in a Zoho Sheet. This feature is helpful in preparing multiple versions of a spreadsheet so that one can always restore to an earlier version when needed.
8. ThinkFree Office Online
ThinkFree Online is a cloud-based office suite that allows you to create, save, and share documents.
You can create documents using Microsoft Word, PowerPoint Presentation or Excel Spreadsheet.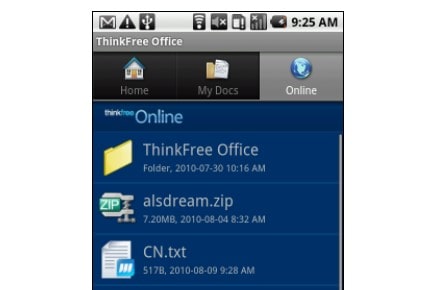 It also includes Google Documents, Google Sheets, PDF Reader and File Organizer for storing all your files in one place.
It allows users to collaborate with colleagues in real time by sharing their work.
It also supports real-time preview of enriched text in Microsoft Word so you can proofread without having to download the document every time
ThinkFree has also expanded it's operating system range to Android and iOS so users can access ThinkFree Office on their mobile devices too!
ThinkFree Office is available to use absolutely free of charge for any number of users.
With all these features, you can have access to a complete office suite from just about anywhere!
9. Calligra Sheets
Calligra Sheets is a free and open-source spreadsheet application that offers behavior comparable to Microsoft Excel.
Calligra is the result of the merge between KOffice and Calligra in 2012.
It was initially developed by KDE (a free desktop environment), but has since evolved to become an international project with dozens of developers, translators, designers and other contributors.
The spreadsheet application in Calligra suite is called "Sheets", and it's the only spreadsheet application of its kind that has an interface identical to all other versions of Microsoft Excel.
Calligra Sheets is a powerful, but easy-to-use spreadsheet program with support for most features one would need from a modern spreadsheet application.
It provides many tools to perform various charting tasks, as well as tools to construct macros and integrate the program into other office software.
So these are the 9 best alternatives to Microsoft Office Excel that you can try for your business.
---
You Might Also Like