VoIP, or Voice Over Internet Protocol, is a technology in which voice communication takes place via the Public Switched Telephone Network (PSTN) by use of an IP connection. VoIP can be used in any device that has access to the internet.
VoIP is much cheaper than using the traditional public telephone network that runs on copper-based wiring to transmit audio signals.
---
What is VoIP?
VoIP stands for Voice-over-internet-protocol, and is a system that converts your voice into data packets and sends them over the internet.
The receiver applies the reverse process, turning the data back into sound waves that are audible to the human ear. This allows you to use your phone's data plan instead of your voice minutes to make free international calls.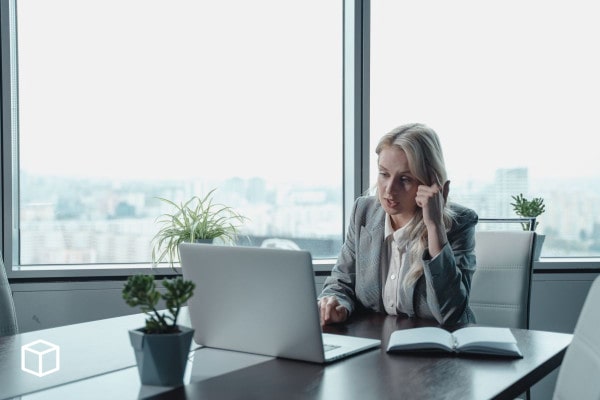 I have VoIP installed on my computer at home, so I'm able to do this on my laptop whenever I need to call someone overseas.
VoIP uses special software, an Internet connection with high bandwidth, and a microphone and speakers or headset.
Most VoIP providers offer free trials so new customers can try it before subscribing. Most companies also offer unlimited calling plans to North America, though some also offer calling plans for use in specific countries.
There are many companies that provide VoIP services, including Skype (www.skype.com), Vonage (www.vonage.com) and Net2Phone (www.net2phone.com).
Mobile phones capable of VoIP are available from some carriers and device manufacturers.
What are the benefits of VoIP?
Voice over IP is a great way to save money on phone bills.
It's easy to use and can be accessed from anywhere in the world.
Call your family or friends back home without paying for international rates.
Keep in touch with family who may be far away.
You can chat with your friends or co-workers anywhere, anytime.
It's good for your emotional well being to keep up regular contact with friends and family back home. It reduces stress levels and builds stronger relationships.
You can also keep up to date on local news back home.
The high cost of long distance phone calls is a thing of the past.
Get rid of expensive long distance bills.
Cut your communication expenses by up to 70%.
What are the Disadvantages of VoIP?
The disadvantage of VoIP is that groups of people may need to invest in a device and/or software. A second disadvantage of VoIP is that it can be expensive. The third disadvantage is the reliability of the internet connection. There are also some security concerns with VoIP, such as eavesdropping and fraud.
How VoIP Works for Your Business?
A growing number of organizations are discovering VoIP has a wide range of features and advantages, including:
Resiliency – In the event of a power outage, there is no loss of access to voice services.
Accessibility – VoIP can be accessed from practically anywhere the employee has an internet connection and a computer or other compatible device.• Scalability – When business grows or requires greater capacity, service providers were to add additional servers and call features for additional users and phones.
Reliability – VoIP is more reliable than traditional phone services because it doesn't use leased telephone lines.
Flexibility – VoIP phones can be moved easily around the office to any desk, room or location; there's no need to worry about running cable for phone connections. With fewer cords and wires, employees are less likely to trip over cords and they're less likely to be tripped up when trying to connect calls.
Cost Savings – Eliminating the need for dedicated phone lines, additional phone equipment and long distance carrier fees reduces overhead expenditures.
Mobility – With most VoIP services, employees can take their phone anywhere in the world with an internet connection.
Flexibility – Employees can work from home, cabinets or offices that use VoIP phones provide an easy way to keep everyone connected for conference calls and collaboration even when they're not all physically present at once.
Security – Most VoIP services encrypt voice transmission between your company and the Internet.
Potential – Many organizations are not aware of the potential business savings a VoIP solution offers. Some companies find that switching from traditional services to VoIP delivers significant cost reductions in equipment, telecommunication fees, power bills and personnel costs.
How VoIP works?
VoIP is a system that allows you to make phone calls over the internet. It's sometimes called voice over IP. It converts speech into digital packets of data and sends them to users on the other end over the internet without any special hardware.
The only thing necessary on the receiver's side is an IP address, which VoIP providers typically provide in tandem with service plans.
VoIP works with almost all operating systems and is most commonly used on computers. However, it can also be used on mobile devices like smartphones and tablets, just like apps that provide text messaging, email or internet browsing.
Before you sign up for VoIP service, you'll need to know what type of internet connection you have. VoIP requires a broadband connection, meaning a service that is always on and isn't affected by other computers or devices using the internet.
If you have dial-up service, it will not work with VoIP because your computer modem needs to continually communicate with the internet provider in order to connect.
VoIP comes in two types: hosted and non-hosted . Generally, hosted VoIP is for people who receive calls and don't want to purchase specialized hardware.
Non-hosted VoIP works the same way as a traditional telephone because you need to plug your phone into an IP adapter that provides dial tone before using it.
VoIP providers can offer numerous benefits over traditional telephony , including lower rates, more features and caller ID on your telephone as well as saving time and money because numbers aren't tied to a specific location.
How to Select the Right VoIP Phone System?
Selecting the right VoIP phone system for your business may seem daunting, but it's easier than you think. This article will break down some of the guidelines to keep in mind when selecting the best VoIP phone system for your office.
The first thing to consider is cost. It costs nothing to sign up for a small business VoIP service, but that doesn't mean it's free. Depending on your needs, you can have unlimited minutes and features with a paid plan, or pay as you go. It might be worth it to do a little research on what you believe is most important to you and your employees before signing up for a service with features that may not be necessary.
The second thing to consider is what kinds of features you want in your VoIP phone system. Some common features include auto attendant, conference calling, click-to-call, online dialing and voice mail. Dialing out through your service provider will incur a per minute charge regardless of what kind of dialer or device you use, so if most of your employees will be dialing out rather than having calls forwarded they should most likely have individual phone numbers with the service.
The third thing to consider is how you want your VoIP phone system delivered. Some services offer a cloud-based solution, meaning that all phones and their features are hosted within a virtual environment delivered over the internet. This solution is generally less expensive, but lacks some features and may incur a monthly data charge if you have a lot of employees using it.
Other VoIP service providers have a physical system that will be delivered to your office for you to install and maintain the phones themselves. Generally, this kind of service has a higher initial cost but gives you access to newer features that you wouldn't be able to get with a cloud-based solution.
The fourth thing to consider is what channels (or mediums) you want your system to use. Some services only work over IP, while others also support traditional telephone lines or even mobile phones. Most users will not need traditional phone lines, but it is always worth analyzing what the majority of your employees will need before signing up for a service. If you want to integrate mobile phones into your business VoIP system, there are plenty of features you can use to customize how incoming calls are handled when an employee isn't in their office.
The fifth thing to consider is choosing whether you want your system to use software clients, or hard phones (also known as desktop phones) if you need multiple lines and extensions. Some services allow for both, but others only support one or the other. Software clients are generally more cost effective since they don't require any additional hardware purchases, but may limit the functionality you're able to achieve with your system.
The sixth thing to consider is whether or not you want to have a toll-free number for your business. Some services offer free numbers, while others only provide local phone numbers. Generally, this will add to the initial cost of your service and may also increase the monthly subscription fee. However, if most of your employees work remotely and will be using the system to call customers you may want a toll-free number for them to dial.
The seventh thing to consider is how your employees will set up and manage their VoIP phone accounts. While most providers offer mobile apps that allow users to update their settings, some services also integrate with other systems like Microsoft Outlook and Salesforce to automate how employees manage their accounts.
The eighth thing to consider is whether you want your system to support multiple phone lines and extensions, or if you would rather have individual numbers for each employee. Some users prefer the latter, but if most of your staff will be working remotely it may be beneficial to them to have a unique number that makes it easier for customers to call.
The last thing that you should consider is the level of support that your VoIP phone service provider offers. Many services offer an extensive library of tutorials and FAQs on their websites, but some also provide additional support over the phone or through ticketing systems like Zendesk. It's always good to know what kinds of support options your business VoIP service provider offers and how easy it will be for you to get in touch with them.
The above factors are some of the most important things that you should consider before choosing a business VoIP phone system.
VoIP protocols and standards
H.323: Standardized VoIP protocol largely used in business phone systems
SIP: Extensible markup language signaling protocol for the control of voice over IP (VoIP) networked multimedia communication services.
RTP: Real-time transport protocol, responsible for delivering packets on time, in sequence, and without loss.
SRTP: Secure real-time transport protocol; provides encryption for Skype network data.
STUN : Session traversal utilities for NAT (Network Address Translation) which is required by VoIP when attempting to establish a connection beyond a NAT device.
What are some important players of VoIP?
Some major players in the VoIP industry are Skype, Vonage, ShoreTel Nextiva Inc. and RingCentral Inc.
---
You Might Also Like