Salesforce is an enterprise-wide customer relationship management service.
The company's software helps businesses manage data, automate business processes and accelerate their digital transformation to drive growth.
In this article, you will learn about Salesforce, how it works and its benefits etc.
So let's get started!
---
What is Salesforce?
Salesforce is a customer relationship management system (CRM) that helps businesses close deals faster, retain more customers and lower marketing costs.
Salesforce has many core products. Two of them are – Sales Cloud and Service Cloud.
The Sales Cloud allows business to streamline their sales process with tools like lead scoring, account lists, email drip campaigns etc., while the Service Cloud focuses on customer service related tasks such as managing support cases or understanding what drives product adoption.
The Salesforce platform is available as a standalone offering, an on-demand service or via a private instance of the platform installed behind the customer's firewall.
Salesforce was founded in 1999 by Parker Harris and Marc Benioff.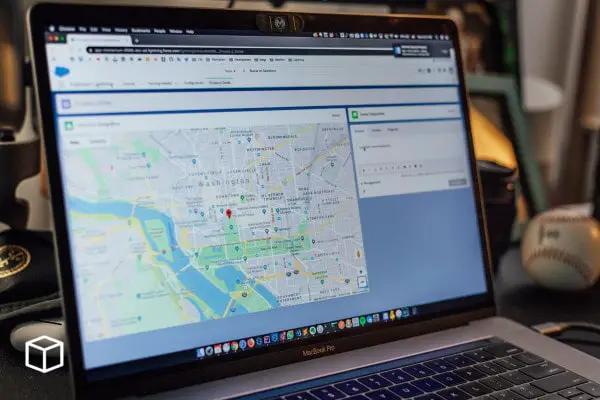 Salesforce has customers in various industries including healthcare, manufacturing, financial services, telecommunications and retail.
What does Salesforce do?
Salesforce is a CRM software company that provides companies with customer relationship management and other tools for managing their sales, marketing and service processes.
The Salesforce software, which was originally unveiled in 2000, is available under the 'as a service' model where it's hosted by Salesforce itself.
Salesforce has many different cloud-based products for businesses to choose from. For example, the company offers services designed to help companies manage their marketing efforts.
These include tools for email marketing, social media marketing, event management and campaign management. Salesforce also provides services for managing sales activities such as lead tracking, forecasting and mobile CRM.
What is Salesforce used for?
Salesforce is a cloud computing company, with a customer relationship management product.
Salesforce manages cloud services for enterprise customers in both the private and public sectors.
Salesforce's desktop application allows businesses to manage their sales leads, engagements, opportunities, accounts, contacts and deal activity through one unified system of record.
Benefits of Salesforce
Some of the benefits of Salesforce are:
Mobility: Salesforce.com is a cloud-based service and has applications for both PCs and mobile devices, making it the perfect solution to work and collaborate wherever you are
Security: The data entered into the system is encrypted on both the client and the server side, ensuring that sensitive company data is safe from cyber attacks
Ease of Use: This CRM system has an intuitive interface that allows employees new to CRM software to be productive quickly.
Why Use Salesforce CRM?
Salesforce provides a suite of products that allows business owners to manage customer relationships from prospects, through engagement and into retention.
Salesforce provides its CRM software to companies of all sizes and types – from small businesses to enterprises.
It's also built-in social media management tools for business, which helps you to monitor your brand presence on social media channels.
Salesforce CRM can help you to provide great customer service , by giving access to information about customers and their service history.
Salesforce CRM also lets businesses understand their own performance using pre-built reports that give you insights on key areas of your business.
Salesforce CRM makes it easy for small businesses to increase productivity . It has a variety of tools that can help streamline all aspects of a business, from sales and marketing to customer service.
Salesforce CRM is a cloud-based software solution that's fast and easy for businesses to sign up and get started with.
Which Companies Use Salesforce?
Amazon Web Services.
Toyota.
Spotify.
T-Mobile.
Macy's.
Aldo and many others.
How much does Salesforce cost?
Sales Cloud Pricing starts from $25 per user per month.
Service Cloud Pricing starts from $25 per user per month.
For other pricing details refer to the Salesforce pricing page
What is Salesforce CRM?
Salesforce CRM is a customer relationship management (CRM) service.
It can be delivered as software as a service, platform as a service, or infrastructure as a service.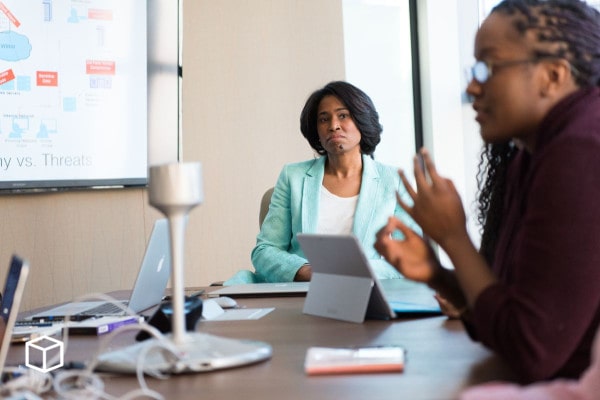 What are opportunities in Salesforce?
A sale or pending deal is referred to as an opportunity in Salesforce. Your sales pipeline is made up of several opportunities, each of which adds to your sales estimate.
In order to ensure that your sales estimate is correct, keep your Salesforce opportunities updated.
What is Salesforce Database?
In Salesforce, a database is described as an organized collection of objects, each of which includes some information.
Data is kept in the form of database tables for persons, things, contacts, and other items that are relevant to future projects.
What Services And Products Are Offered By Salesforce?
Some of them are:
Salesforce Essentials
Salesforce Sales Cloud
Salesforce Service Cloud
Salesforce Marketing Cloud
Salesforce Commerce Cloud
Salesforce Experience Cloud
Salesforce 360 Platform
Salesforce Industries
What is Salesforce Lightning?
Salesforce lightning is a flexible component-based framework for Salesforce.com that's been designed from the ground up to dramatically accelerate app development with a focus on customizability and performance.
What is Salesforce Administrator?
Salesforce Administrator is a centralized point of administration that allows Salesforce to be deployed, administered, and used by an administrator without having to go through the tedious tasks one would need to do when using the platform.
Salesforce Administrator can help organizations automate their business processes while maintaining strict compliance with data privacy regulations.
The administrator has full management visibility for all features in the platform including out-of-the-box ones with no coding required.
What is Salesforce CPQ?
Salesforce CPQ is a software-as-a-service solution that enables companies to configure, price and quote their products online.
The solution helps businesses to manage and sell complex products and services.
With Salesforce CPQ, companies can:
Quote accurate prices that allow for discounting and upselling;
Price their Quote accurately; Get maximum profitability; Set contract pricing; Manage product catalogs, including online access to specs & pricing changes; Sell multiple products online; Sell products, services & bundles; Gain real-time insight into inventory and profitability (Quote Versions); Offer customers financing; Get insights into down payments, deposits, etc.; Manage recurring revenue contracts; Get approvals for quotes submitted by agents or by self.
How to Find the Salesforce Org ID in CRM?
You have to login to Salesforce as a System Administrator.
Now go to the upper-right corner and select "Setup".
Now choose Administration Setup -> Company Profile -> Company Information from the drop-down menu.
The Organization ID will be visible in the Salesforce.com Organization ID field in the Organization Detail section.
What is sObject in Salesforce?
sObject is a database record subtype that includes basic objects like Accounts and Cases, as well as custom objects, custom settings, and custom metadata.
What is Chatter in Salesforce?
Chatter is a Salesforce real-time collaboration software that allows your users to collaborate, communicate, and share information in real time.
With integrated applications and custom actions, users may collaborate on sales opportunities, service cases, campaigns, and projects.
What is OWD in Salesforce?
OWD is an acronym for Organization-Wide Default.
The Organization-Wide Default settings are a feature in Salesforce settings that allows you to select which users may view which data and also in which mode.
What is Lead in Salesforce?
The default object is a lead, when you get fresh contact information in your database, 
Leads can be imported, but they can also be generated automatically using third-party marketing automation tools, as well as form submissions and other data.
What is Record Type in Salesforce?
In Salesforce, record types enable you to assign various business processes, picklist values, and page layouts to different users based on their profile.
What is a Dashboard in Salesforce?
Dashboards are a graphical representation of Reports in Salesforce.
It uses visual components to display data from source reports.
These elements give a quick picture of the organization's important KPIs and performance indicators.
How to learn Salesforce?
Some of the tips to learn Salesforce are:
Watch Instructional Videos: You'll find plenty of tutorials on YouTube and other video sharing sites to help you learn how to use Salesforce.
Take Classes: if you're looking for a structured way to go through the basics, classes are a good option. Salesforce offers affordable training programs that can take as little as 4 days to complete.
Read Books: just like any other skill, there's no better way to learn than by reading. Head over to Amazon and order up some Salesforce books or visit your local library to see if they have a copy or two to borrow.
Purchase Online Courses: unlike books, online courses can take as little as 1 week to complete. If you're looking for something fast and affordable, look no further!
Attend Local Meetups: Salesforce meets are organized by volunteers from the community who want to help other developers get started, learn new skills, and network with like-minded individuals. Check Meetup to see if there's an event in your area!
---
You Might Also Like