Salesforce is the world's number 1 customer relationship management (CRM) solution for large and small companies.
As it is an integrated customer relationship management (CRM) platform, it provides all the departments of an organization such as sales, marketing, and service with a single view of every customer.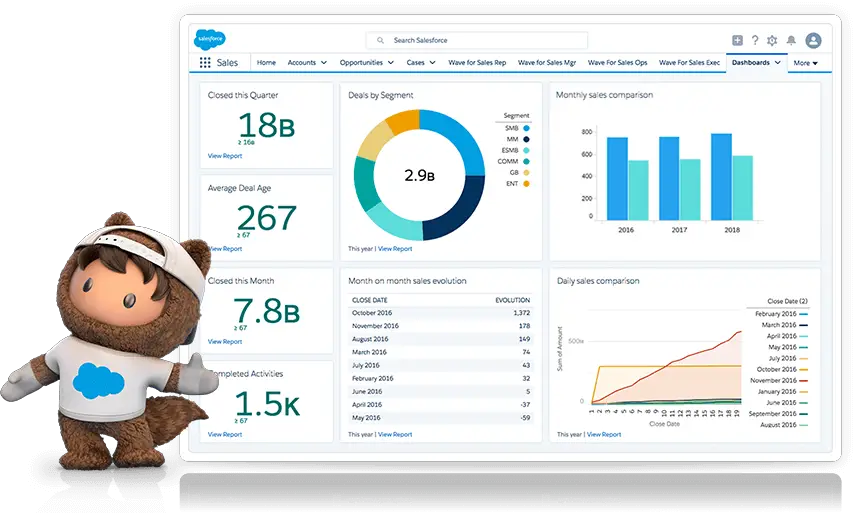 In this article, we will go over the best books for learning Salesforce.
Before going over the list of the Salesforce books, let's find out more about Salesforce.com.
Well, it is a cloud-based software company that is headquartered in San Francisco, CA.
Salesforce helps in uniting your marketing, sales, service, and IT teams from anywhere with Customer 360, which is an integrated CRM platform.
Salesforce is used for engaging with customers and increasing sales. This helps in growing the business from any part of the world.
More than 1.5 lac companies worldwide are using Salesforce to grow their business. Some of the giant companies are Unilever and T-Mobile.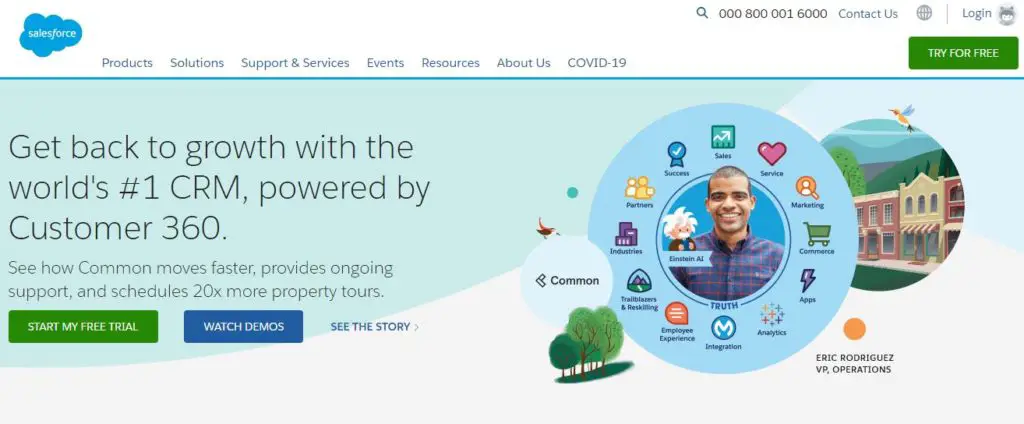 So that's a small introduction to what is Salesforce and why it is used.
Now, let's begin with the top books for learning Salesforce.
Best Salesforce Books
1. Salesforce for Beginners: A step-by-step guide to creating, managing, and automating sales and marketing processes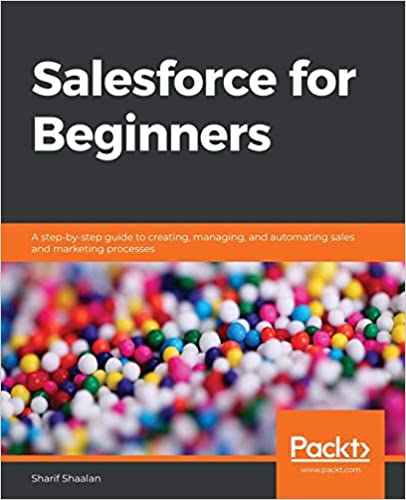 This book is a great introduction to Salesforce. The language is super easy to follow for beginners.
It is a perfect book for beginners to learn Salesforce from scratch.
After reading this book, you will be able to get a 360-degree view of the Salesforce platform.
You will be able to learn how to use Salesforce for sales, marketing, marketing, and automate business processes.
What You Will Learn
How to use core Salesforce objects for getting maximum efficiency and return on investment (ROI).
How to build various dashboards and reports to easily analyze the results and then improve visibility in your business processes.
The basics of Salesforce administration and how to set up the mobile app.
Difference between Salesforce Lightning and Salesforce Classic.
How to create and manage leads in Salesforce.
How to run Salesforce campaigns to successfully achieve marketing goals.
How to perform business analysis using dashboards and reports.
How to use Sandboxes and Change Sets.
This book is filled with real-world business cases for you to understand it better and make better decisions.
Highly recommended book for beginners and newbies to master Salesforce.
View on Amazon
View on Amazon India
2. Salesforce For Dummies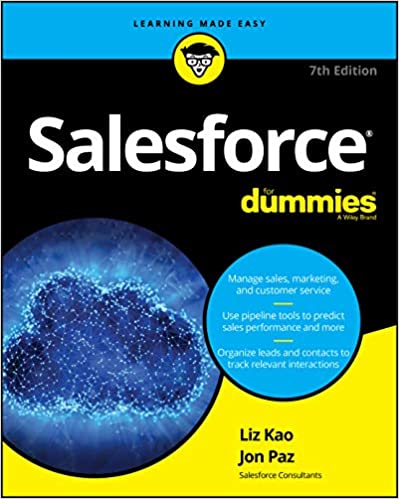 Salesforce.com For Dummies is an easy-to-learn book.
This book will show you how to customize the Salesforce platform for your business using the apps, widgets, and available tools.
What You Will Learn
How to prospect leads, drive sales, and give outstanding customer service to your customers.
How to manage contacts, identify opportunities, and analyze your results.
Learn to manage sales, marketing, and customer service.
How to use pipeline tools to predict sales performance.
How to organize leads and contacts.
Become a pro in managing customer relationships.
A good reference guide for Salesforce.
View on Amazon
View on Amazon India
3. Salesforce CRM – The Definitive Admin Handbook: Build, configure, and customize Salesforce CRM and mobile solutions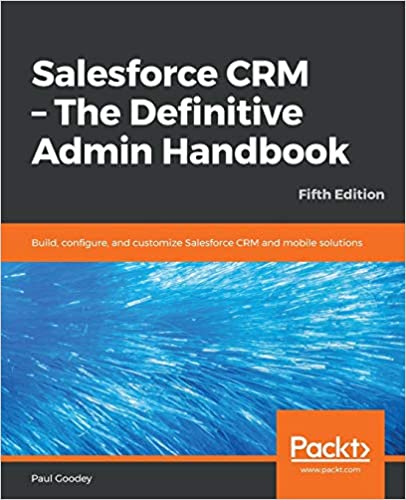 This book will help you in passing the Salesforce Administrator Certification exam.
It is targeted at administrators who are looking to enhance their Salesforce CRM skills in the areas of configuration and system management.
What You Will Learn
How to configure various user interface features in the Salesforce CRM platform.
How to use Einstein Analytics, Salesforce's new feature of advanced reporting.
Learn about the Lightning Process Builder workflow.
How to set-up user profiles, security, and log-in access mechanisms.
How to use Apex and Visualforce coding in Salesforce CRM.
Setting up Salesforce CRM and the Organization company profile
How to configure objects and apps.
How to extend and enhance Salesforce CRM.
Learn about the Lightning Experience.
How to study and prepare for the certified administrator exam.
A good resource for passing the Salesforce Administrator Certification exam.
View on Amazon
View on Amazon India
4. Mastering Salesforce DevOps: A Practical Guide to Building Trust While Delivering Innovation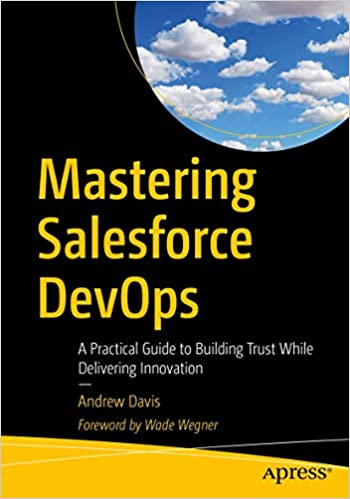 Mastering Salesforce DevOps is an excellent book for learning each and every aspect of the DevOps process with Salesforce.
So whether you are an Administrator, Developer QA, or Manager, you will get the knowledge to build and deploy the Salesforce application in your organization.
It is a practical book that brings DevOps principles to Salesforce development and will teach you how to build a DevOps workflow for Salesforce.
What You Will Learn
How to improve your company performance by using Salesforce DX.
How to put DevOps concepts into the practices of Salesforce.
How to build packages and an architect code, so that it can be deployed easily.
Learn the techniques to reduce the risk of deployment.
It is a definitive guide to learn Salesforce DevOps. This book covers everything that you need to know about SF DevOps.
View on Amazon
View on Amazon India
5. Practical Salesforce Development Without Code: Building Declarative Solutions on the Salesforce Platform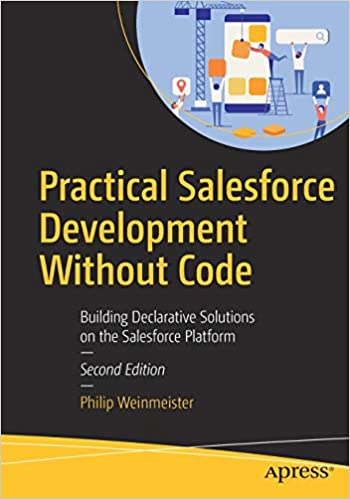 It is a very useful resource for learning Salesforce development.
A must-have book for business analysts, Salesforce administrators, and Salesforce developers working on the Salesforce platform.
Practical Salesforce Development Without Code is written by Salesforce expert Phil Weinmeister who has tons of experience in Salesforce.
You will get real-life business scenarios and visuals to learn quickly.
What You Will Learn
How to build objects, fields, and relationships for establishing a sensible data model.
How to automate the business processes by using Workflow, Process Builder, and Flow.
How to utilize functions and develop formulas for numerous business needs.
Learn to develop the approval processes to handle exception scenarios.
How to manage your environments and easily deploy your solutions.
Highly recommended book for you.
View on Amazon
View on Amazon India
---
Conclusion
So these are the 5 Best Salesforce Books You Must Read.
We hope these books on Salesforce will make you a better Salesforce developer.
You Might Also Like