Computer Science is a field that continues to grow and change significantly as technology advances.
We will look at the best highest paying computer science jobs in this article.
Computers are now staples in our society, but the future of technology will be even more diverse than ever before.
As such, many people choose to study computer science for its potential for high-paying jobs later on, but it's important to know which careers are the best-paying first!
We've done some research to find out which computer science careers are the best-paying.
The list below contains the top 9 highest-paying jobs for computer science professionals.
They range from software architect to computer scientist, so no matter what your interest is, there's bound to be a job on here that piques your interest! You might even have several of the jobs on this list!
Keep reading to see a quick breakdown of 9 high-paying computer science jobs!
---
List of Best Highest Paying Computer Science Jobs for Students and Professionals
1. Software Developer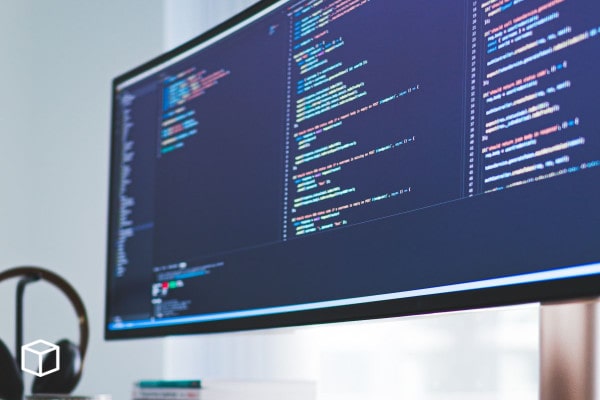 A software developer is somebody who develops computer software, often as the job description. The work of a software developer mainly consists of writing and debugging code. On the side, software developers usually use their skills to make custom applications for businesses or home users.
In order to be a software developer, one must first learn a specific programming language. The most common languages that a software developer will use are Java, C#, and Python. It is also widely required that a programmer has good understanding of HTML and XML.
The average salary of a software developer ranges between $65,000 and $115,000 annually.
2. DevOps Engineer
A DevOps Engineer is a person who has the ability to code and design software systems. They can also design and implement new technologies to improve the efficiency of the systems. A DevOps Engineer is always looking for ways to automate tasks and processes. They work closely with people who specialize in coding and development of software.
DevOps Engineers work on infrastructure as well as applications. They look into different aspects of development, testing, releasing and implementing the software. A DevOps Engineer has a background in science or mathematics with strong coding skills to handle challenges that they may encounter during their process. They are also industry experts who understand technicalities of domain very well.
The average salary for a DevOps Engineer is $104,000.
3. Software Development Engineer (SDE)
A Software Development Engineer (SDE) is a person who develops and supports software, hardware, and networks through the development of new computer programs.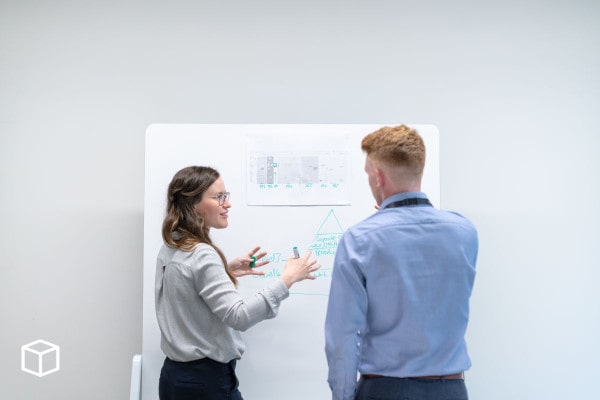 SDE's provide original design conceptualization and design refinement. They also develop and debug applications for both hardware and software platforms.
This job will generally require a bachelor's degree in computer science or engineering, and typically takes years of education and training.
The SDE works under the direction of a senior engineer and may lead teams of other engineers. Most companies hire Software Development Engineers to work as full-time employees.
SDEs usually have an understanding of various computer programming languages and platforms.
Specifically, they must have a strong knowledge of Java, C++ or Python. In addition to writing code in their core programming language, SDEs typically use scripting languages such as Perl and shell script.
A software development engineer (SDE) has an average salary of $71,000, which can vary according to the industry they work in.
4. Computer Scientist
A computer scientist is a person who does research in computer science. The research can be anything from designing computers and software to extracting information from data for scientific purposes.
Computer scientists are usually people who have received a degree in computer science at a university or college after having studied this subject for four to six years.
Computer scientists usually work at universities, where they train students in the field of computer science.
In some companies, they are also responsible for developing programs as well as creating and testing new software products or repaired software products. In large companies with many departments, it is therefore not unusual that a department itself has several computer scientists.
A computer scientist has an average wage of $95,000.
5. Software Architect
A software architect is a role in the development of software systems. Software architects typically manage large development projects.
A software architect has deep knowledge of computer science (especially technology and engineering).
They know how to make fundamental decisions about the system. They are familiar with business goals, requirements, constraints, and risk factors.
They understand tradeoffs between different design options. The architects can make informed decisions over whether to stick with existing systems or whether to replace them with new approaches.
They are involved in the designing of large-scale software systems.
A software architect can earn anywhere from $84,000 per year to $170,000 per year.
6. Security Engineer
A security engineer is a professional who specializes in the field of information security.
They are responsible for designing and implementing computer security measures to protect digital assets from criminals.
Security engineers also design, implement, and manage access control, identity management, and Internet security systems.
Typically, Security Engineers work as part of a team at an organization and are responsible for the following:
Conducting risk assessments to determine the financial impact of potential cyber crime.
Implementing security standards to ensure end-to-end protection from internal and external threats.
Designing and maintaining security systems for networks, applications, servers, databases, and mobile devices.
Monitoring systems to identify inner threats such as viruses, Trojan horses, and malware.
The average salary for a Security Engineer is $97,000 per year.
7. Mobile Application Developer
A mobile application developer is the person who develops the code to be executed by a smart device, such as a smartphone or tablet, usually for an operating system that can be used on that type of device.
Mobile application developers primarily use languages like Java, HTML5, and Objective-C to create apps for iPhone and Android devices.
Mobile application developers may work on different types of apps. For example, they might work on a mobile game app or perhaps an app for ordering products from a retail store.
Other possibilities include developing apps for banking and financial management, utility and communication services and health and fitness. Developers usually design their app so that it can be used both online and offline.
There are many mobile platforms that an application developer may work with, including Android OS created by Google, iOS from Apple and Windows Mobile from Microsoft.
In addition to developing apps for a single platform, developers may also have the additional challenge of being able to design their app so that it can be used on all three at once.
Mobile application developers can make up to $95,000 per year.
8. UNIX System Administrator
A UNIX system administrator is someone who manages the systems at a company. They make sure that the servers are up and running, fix any problems, and make sure that everything is properly backed up.
They are the gatekeepers of the systems, and anyone who needs to do anything on them has to go through them.
Job responsibilities of UNIX system administrators include maintaining the systems by managing the hardware, software and network infrastructure.
They also take care of backup and cost optimization for various types of storage devices. The administrator has to ensure that the environment is secure, and assure that there are no security breaches.
The work includes planning, installing, configuring and managing software on servers in an organization's network.
To accomplish these tasks effectively, system administrators must be well versed with scripting languages like shell scripts and Python.
They should also understand the importance of Linux filesystems, the command line and how it works.
They should also know about user accounts, network settings and permissions. And obviously, good knowledge of UNIX system is a must to be considered for this position.
The role of UNIX system administrators has evolved over the years. While they still maintain systems, their job descriptions have expanded to include tasks other than hardware and software management.
Now, they are also expected to manage IT security for all company assets including data, transactions, online assets etc.
The average salary of a UNIX system administrator in the United States is $102,000.
9. Android Development Engineer
Android software engineer is responsible for the development and implementation of software applications for android devices.
Android software engineers can be found in well-known companies, such as Microsoft, Google, and Amazon.
The responsibilities of these positions vary largely depending on the company's goals. Android programmers are usually tasked with developing new features for Android products, improving existing features, fixing bugs, maintaining code quality standards, and documenting changes made to the apps.
Android Development Engineer's salary can vary depending on the company, location, and type of position and on average is around $95,000 per year.
So these are the 9 Highest Paying Computer Science Jobs for you.
---
You Might Also Like