Are you looking for the best computer science jobs that will be in demand in the coming years?
Computer science is the fastest-growing job sector, with a projected growth of 17% by 2022.
There are many different positions available for computer science graduates to enter, including positions in research and development, software engineering, systems administration, database design, information security management and more!
Many companies are looking for qualified candidates with a bachelor's or master's degree in computer science to join their organization.
The benefits of these jobs are that the work is diverse, challenging and intellectually stimulating. A new area opens up each time technology advances, so employees have opportunities to learn about new areas within the field on an ongoing basis.
Work is challenging and rewarding as employees see the impact of their work on a daily basis, whether it is creating computer systems to diagnose diseases or measuring air pollution levels.
Some of the skills required for computer science jobs are:
Managing large and small projects

.
Analyzing and solving complex problems.
Managing relationships with stakeholders and executives.
Operating within strict deadlines and budgets.
Keeping tabs on regulatory and compliance issues.
Ability to communicate in the language of business.
Thorough understanding of computer systems architecture.
We have shortlisted Top 7 computer science jobs that are good for your IT career.
---
Top Computer Science Jobs
1. Web Developer
A web developer is a person who is responsible for the construction and maintenance of a website.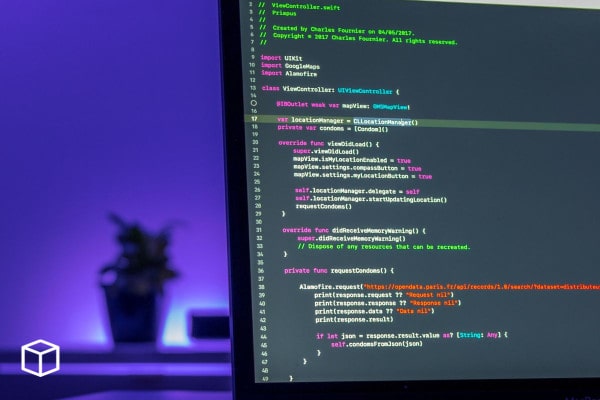 Web developers can specialize in different areas of development, such as programming languages or visually designing the site.
Web developers can work for companies that create websites, which are called web hosts, or they can work independently by offering their services to other businesses.
The job scope of a web developer includes designing the content, constructing the HTML code, installing scripts, making sure that all links work, managing images for the website and creating graphics.
Web developers often need to keep up to date with the latest technology and employ programming languages that are up-to-date.
2. IT Project Manager
An IT Project Manager is responsible for the management of software projects. They are responsible for all aspects of the project, which includes planning, execution, project scope, resources and timelines. The responsibilities of an IT Project Manager also include managing communications among stakeholders on the progress of the project.
A typical day for the IT Project Manager could include working on project management software applications, creating Gantt charts and work breakdown structures, reporting progress to stakeholders, keeping track of key dates & deadlines and staying up-to-date with the latest technological trends.
A typical salary for an IT Project Manager ranges around $94,000 annually, but can range from $76,000 to $225,000 depending on the experience of the candidate.
3. Information Security Analyst
An information security analyst is someone who is responsible for protecting the company's confidential information from potential or actual cyber attacks.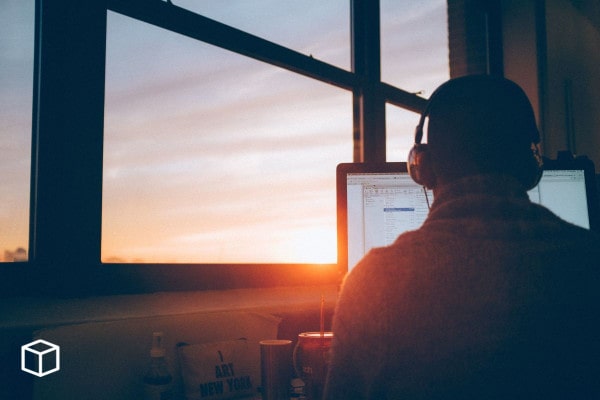 The analyst analyzes network traffic, application logs, and other sources of data to identify suspicious activity.
An information security analyst will have a strong understanding of various types of malware, exploit kits, intrusion techniques, and attack vectors. They are also aware of the ever-changing nature of cybersecurity threats.
The following are the responsibilities of an information security analyst:
To monitor and protect the company's information assets such as databases, servers, networks, desktops, laptops and other devices like smartphones and tablets.

Responsible for implementing email spam filters and firewalls to block spam and potential cyber attacks

.
To implement security controls to protect databases from unauthorized access, update and deletion.
Conducts risk assessment of the organization's existing infrastructure and applications with a view to secure them from vulnerabilities. He/she also assesses effectiveness of current security policies and procedures.
Maintains the firewall and security systems such as antivirus and anti-spyware.
Documents all security measures and procedures to ensure that they are available for legal audits or incident response.
Keeps himself/herself updated with latest threats and vulnerabilities in order to secure the organization's data effectively.
To train the employees in using various security tools.
Manages third-party vendors who access the organization's data.
An information security analyst can earn a salary of around $74,000 to nearly $128,000.
4. Computer Systems Analyst
A Computer Systems Analyst is someone who works with computer systems and information technology to document and analyze various system specifications.
Computer Systems Analysts work with both hardware and software systems. They use techniques to record, process and measure how well the system meets the business objectives of an organization.
Critical Skills for Computer Systems Analyst Job Roles:-
Knowledge of various programming languages like C++, Java, Python, etc. –
Knowledge of various Operating Systems like Windows OS , Linux OS, Unix OS –
Networking knowledge with the ability to configure an IP address and subnet mask manually .
Knowledge of SQL language is also necessary for analyzing data in databases.
Knowledge of various Database Systems like Oracle, MySQL, SQL Server etc.
Good communication skills along with analytical and problem solving skills.
Knowledge about various software development life cycle (SDLC) models.
A person in the position of a computer systems analyst can expect to earn an average salary of $90,000 per year. Factors such as experience and geographical location may vary the salary amount.
5. Database Administrator
Database Administrators, also known as DBA's, are responsible for the management of databases.
DBA's are in charge of ensuring that databases operate efficiently and flawlessly. They also oversee the security of databases and even help developers when needed when developing queries or when creating tables.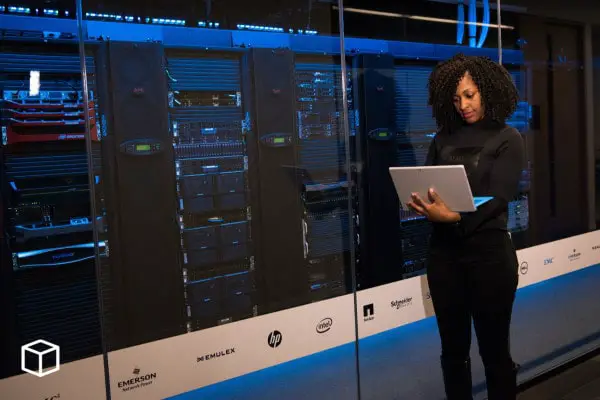 This is a very diverse job with many responsibilities that are constantly changing.
A Database Administrator, or DBA, has many different roles. Some of these roles are:
Ensuring the database operates efficiently and flawlessly.
Securing databases against security threats.
Assisting developers with queries or table creation.
Database Administrators enjoy a median annual salary of $110,000. Please note that that there are many factors that affect salary including geographic location, the employer, and the level of experience.
These numbers may vary greatly depending on how much experience one has in their field.
6. Software Developer
Software developers are a group of people that design and build software. Software developers have been around since the 1950s when software was being developed from scratch. Because this is a very competitive field, only the most experienced individuals have the opportunity to be successful in this profession.
A software developer is responsible for taking the ideas of software designers and turning them into a product that can be used by end users.
Developers must first create a basic design and then implement it using a programming language. After this, software testers will test the product to be sure that it meets all of the necessary requirements. At this point, the developer will make any final changes that are needed before releasing it for use by end users.
Entry level software developers may expect to be paid between $95,000 and $110,000 per year. The salary of a software developer could depend on the company that they work for and their level of experience. For this reason, there is no set amount that should be expected as the salary of a software developer.
7. Computer Hardware Engineer
Computer hardware engineers design and test electronic circuitry and components for computers, mobile phones, and other devices.
They're responsible for writing detailed technical specifications, studying the products of competing companies, and testing circuit boards, routers and memory devices.
With the rapid pace of technology, it's a profession in high demand. There are many opportunities for advancement, and a bachelor's degree in computer hardware engineering is a key first step to a career in this exciting field.
Aspiring computer hardware engineers should expect to work on teams with other engineers who specialize in software, embedded systems and other hardware-related areas. The work is technically demanding and requires an aptitude for mathematics.
Computer hardware engineers with a graduate degree earn an average of $122,000 per year.
So these are the 7 Best Computer Science Jobs for making a good career in IT field.
---
You Might Also Like