Data science is a growing field and it is a perfect time to learn it and enhance your career and job skills. The job opportunities are going to increase in the years to come, therefore we have compiled a list of the best data science books for you.
The list of these should read data science books cover topics such as Big Data, Machine Learning (ML), Artificial Intelligence (AI), business intelligence, deep learning, data science, and Python, etc.
Let's begin.
---
Best Data Science Books
1. Data Science for Business: What You Need to Know about Data Mining and Data-Analytic Thinking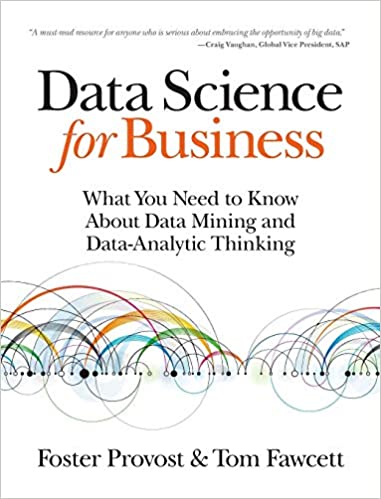 Data Science for Business is written by renowned data science experts Mr. Foster Provost and Mr. Tom Fawcett.
In this book, you will learn the fundamental principles of data science and you will also learn how to develop the data-analytic thinking approach to enable you to extract useful insights and business value from the data.
This book will help you to work on data science projects.
What You Will Learn
You will learn how to treat data as a business asset.
How to approach business problems with a data analytic approach using the data mining process.
In a nutshell, this book is a perfect introduction to data science concepts.
So, if you are looking for a simple introduction to data science fundamentals then go no further, because this is the book written for you!
View on Amazon
View on Amazon India
---
2. Data Science and Big Data Analytics: Discovering, Analyzing, Visualizing and Presenting Data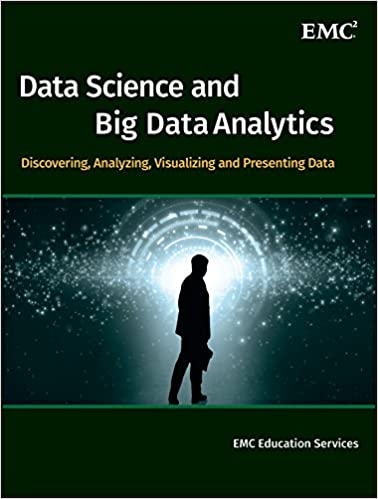 Data Science and Big Data Analytics is an excellent book for completing the Data Science and Big Data Analytics Dell EMC Proven Professional Course. Also, it is an excellent reference for any Data Analytics project you will undertake.
What You Will Learn
Easily deploy a structured lifecycle approach to various data analytics problems.
Helps in contributing to the data science team.
Learn about data analytic techniques and tools to analyze big data.
As previously said, this book will help you in preparing for the EMC Proven Professional Data Science Certification.
The book has case studies and useful visuals to make you learn quickly. It is a very detailed book with plenty of code examples.
You will learn about clustering, regression, and association rules.
You will be introduced to advanced analytics using MapReduce, Hadoop, and SQL.
---
3. Storytelling with Data: A Data Visualization Guide for Business Professionals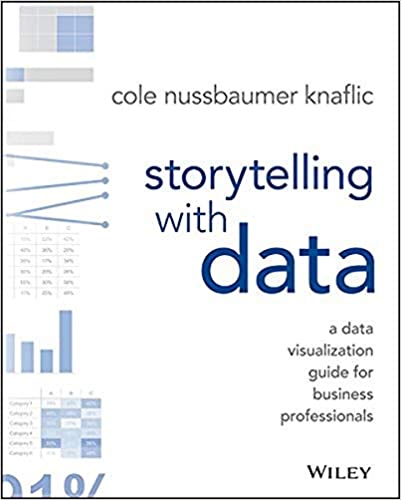 Storytelling with Data is a book that will teach you the fundamentals of data science and data visualization and how to work with data.
As the name suggests, this book will show you the power of storytelling to put data into focus in your story.
There will be numerous real-world examples for you to implement quickly in your projects.
What You Will Learn
You will be able to understand the value and importance of context and audience.
Help you to decide what kind of graph to use in which situation.
You will learn the skills to direct the attention of your audience to the most critical and important parts of your data.
All in all, a very easy-to-read book with simple, however effective ways to improve how you present data to your audience.
View on Amazon
View on Amazon India
---
4. The Big Book of Dashboards: Visualizing Your Data Using Real-World Business Scenarios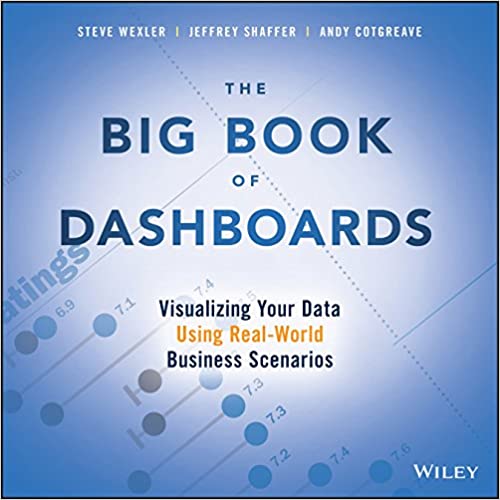 The Big Book of Dashboards provides a thorough overview of the development of business dashboards.
You will get 28 case studies of business dashboard designs with real-world examples.
It is written by Steve Wexler, Jeffrey Shaffer, and Andy Cotgreave. The authors have a combined 30+ years of experience in helping people in building effective visualizations.
It is one of the best books ever written about real-world dashboard design for businesses.
View on Amazon
View on Amazon India
---
5. Data Science from Scratch: First Principles with Python
Data Science from Scratch is really a great book to learn data science.
It is a detailed and informative book that covers a lot of ground with good explanations and also good code examples.
What You Will Learn
You will learn the basics of linear algebra, statistics, and probability and how to make use of them in data science.
How to collect, explore, clean, munge, and manipulate data.
You will get to know about the fundamentals of Machine Learning (ML).
You will learn how to implement models such as Naïve Bayes, linear and logistic regression, decision trees, neural networks, and clustering.
You will explore recommender systems, natural language processing (NLP), network analysis, MapReduce, and databases.
It is a highly recommended book.
View on Amazon
View on Amazon India
---
Conclusion
Hope that you would have now got a fair idea about the Best Data Science Books You Must Read in 2021.
We hope these books on Data Science will help you in enhancing your career.
---
You Might Also Like