Google Duo is a video messaging application that was created by Google. The application enables two-way video calling between two people.
In this article, you will learn about Google Duo in detail, how it works, uses and its benefits etc.
So let's get started!
---
What is Google Duo?
Google Duo is a communication application by Google designed for video calling.
The application launched on August 16th, 2016 and was the successor to Hangouts. It provides a way for you to have a very high quality video chat with someone.
This app has been designed to work across various devices including smartphones, tablets, and computers with just an internet connection.
You can set up video chats either on your device or on the web. The app also features group video chats that are up to four people at a time. You can also call by your phone number even if the person you are calling is not in your contacts list.
The application is absolutely free to download and can be used by anyone with a Google account.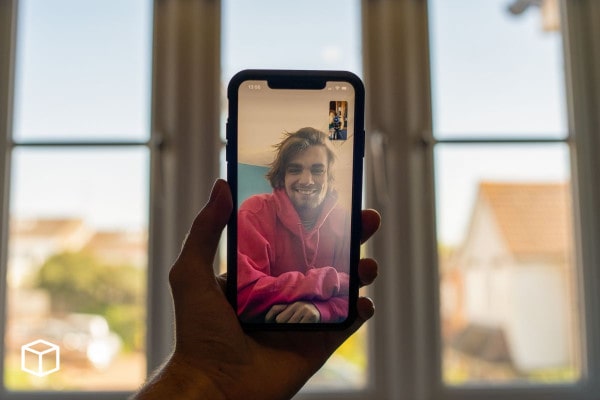 Video calling applications are nothing new, but the ability to have high quality calls without needing to pay for an account or even install an app on your computer is certainly interesting. This makes it possible to make video calls from any device you want including your phone, your tablet, and even your computer.
This has the advantage of giving you a very convenient way to make video calls without needing to do any extra setup other than signing into your account on whatever device you want to use.
You can then call any of your contacts that also have this app installed or by using their phone number if they don't.
Google Duo also has a nice and clean design to it that is very easy to use. It has the necessary features such as front and rear facing camera switching, integrating with your phone contacts list, and initiating calls by entering someone's number or scanning their QR code.
When you first launch the app, you're asked to create a new account or sign in. Whichever option you choose, you will be required to either enter an email address or login with your phone number. Once you do that, you're good to go.
How does Google Duo work?
When you first open the app, it'll ask for your phone number and your name. It'll also give you a chance to connect your Google account, and enable Duo's camera. From there, the app will take you through a short demo to show how Duo works. After that, you can call anyone with a phone number as long as they're in your contacts list.
When someone calls you with Duo, the app will ring and give you a chance to accept or reject the call. If you ignore it, they'll be able to leave a video message for you if they want to. If you answer the call, then the person calling just sees an enlarged version of your contact picture, and that's it.
It comes with features like Knock Knock, which shows you when someone is at the door before you answer it, and Backdrop, which helps turn your voice call into a private virtual date.
Google says that Duo is designed for simplicity and speed. It uses an efficient protocol, QUIC , to reduce video latency, so it doesn't waste your time by making you wait before seeing your caller's face.
How to use Google Duo
To use Google Duo, download the app from the App Store or Google Play store and sign up by filling in a few basic information such as your email address and phone number.
Tap "Begin chatting" to start a conversation. What makes Google Duo special is the way it connects people based on their proximity, not just their phone numbers or email addresses. This allows you to always see your friends whenever they're available – no matter what device they're using!
In order to take full advantage of this feature, make sure Location Services are turned on for Google Duo. Note: this is a different setting than Location Services for the phone, which is used to find your location when you use Google Maps.
To allow Google Duo to access your Location:
Open the Settings app on your phone Scroll down and tap "Privacy" Under Personal, tap "Location Services."
The first option here should be labeled: "Location Services." Make sure the switch next to Google Duo is turned on.
This will allow it to access your Location information when you are using Google Duo, or any other app that integrates with the "Location Services" setting.
Now you're ready to use video chat, no matter where your friends are!
Features of Google Duo
Video chat with your friends and family.
High quality video calls even on slower connections.
Knock Knock – see who is calling before you pick up.
Add people to Duo directly from the app, find them by their phone number or email address.

Easily add your favorite contacts to Duo

.
It lets you send funny faces, pictures, text messages, etc.
The app is available on the iOS and Android platforms
What is Google Duo used for?
You can use Google Duo to text or audio chat with one-on-one conversations with other people, similar to an instant messenger app.
You can also use it for group chats, though they are audio only. Additionally, you can choose to share your screen with the other participant on your screen during a video call.
The bigger your screen is, the better it looks for the other person.
What are the Benefits of Using Google Duo
Video calls are easy with Duo.
You can make phone calls to anyone in the world for free with Duo.
Keep up on your friends and family any time of day, no matter where you are.
Have fun with face effects and video filters so you can go live in the moment.
Easily connect to all your friends on iPhone, iPad, iPod touch, and Android with just one number.
Easily connect with your favorite people on both Apple devices and Android smartphones.
How to add contacts to Google Duo
Open Duo on your phone or tablet.
To access your contact list, touch the search box at the top.
Tap Invite after finding the contact you wish to invite.
A pre-loaded invitation message will appear in your default SMS app. Press the Send button.
What happens if you block someone on Google Duo?
You can't contact someone you've blocked directly on Duo after you've blocked them, but if you're in a Duo group call together, you could still communicate with them. You may also report abuse when you block someone.
How to delete Google Duo account?
1. Open up the Google Duo app on your phone.
2. Then tap the cog wheel icon which is located right next to your name and select 'Account' from the given options
3. After you have done that, simply scroll down and tap on 'Delete my account':
4. Then type in your password for your Google account if asked to do so and tap delete my account once again. The account will be terminated after a few minutes and you can now close the application:
Can you disable Knock Knock on Google Duo?
Yes, you can disable Knock Knock on Google Duo. To do this, go to Settings -> Manage Preferences.
Can you disable low-light mode on Google Duo?
Duo will change the brightness of your video if you're in low light. If you wish to disable the setting while on the phone, touch the screen and choose Low Light mode. You may also disable it in Settings.
Can you make group video calls on Google Duo?
Yes, you can have up to 32 people in a Google Duo group video call.
Can you make voice calls on Google Duo?
Google Duo allows you to make video and audio calls. All calls are made using your cell phone data plan or a WiFi connection. Your mobile minutes are not used for calls. Charges may apply if you use your mobile data.
---
You Might Also Like