Adobe has announced in 2017 that support for Flash will stop in 2020.
As a result of this announcement by Adobe, the use of Adobe Flash player is on decline.
In this article, I will tell you about the steps you will need to take in order to enable Adobe Flash Player in Google Chrome.
It is to be noted that Google Chrome automatically turns off (disables) the Flash player, it simply means that you will need to know how to enable Flash in order to work on it.
Google Chrome comes with its own built-in version of Adobe Flash so you are not required to install any plugin to enable Flash in Chrome.
The best and easiest way to enable Flash in Chrome is by first opening the Chrome browser and then by typing chrome://settings/content/ in the address bar and then pressing the enter.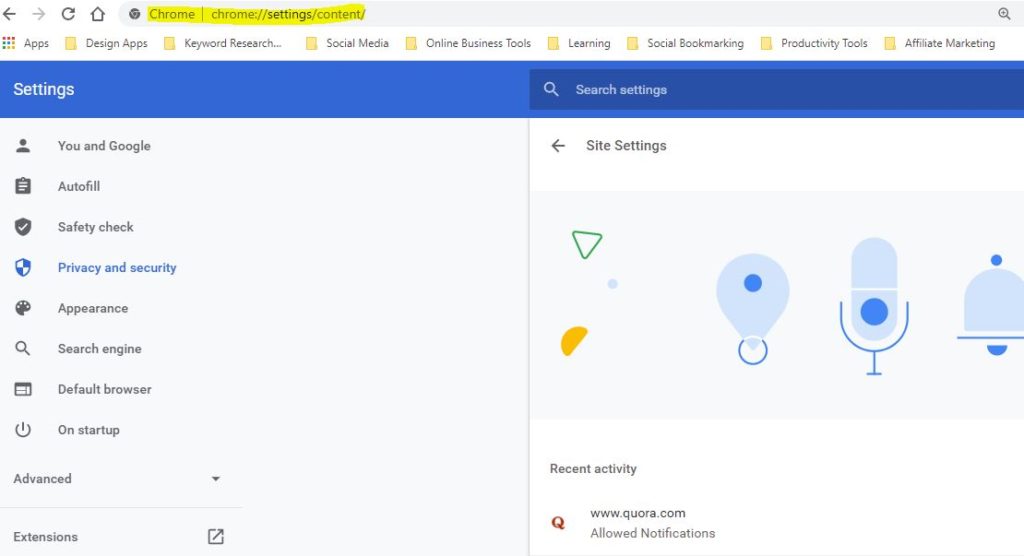 Now you need to scroll down and look at the option for Flash player.

Now you need to click on "Flash" and, where it says "Block sites from running Flash", toggle the switch on, and then it will display "Ask first" as shown below: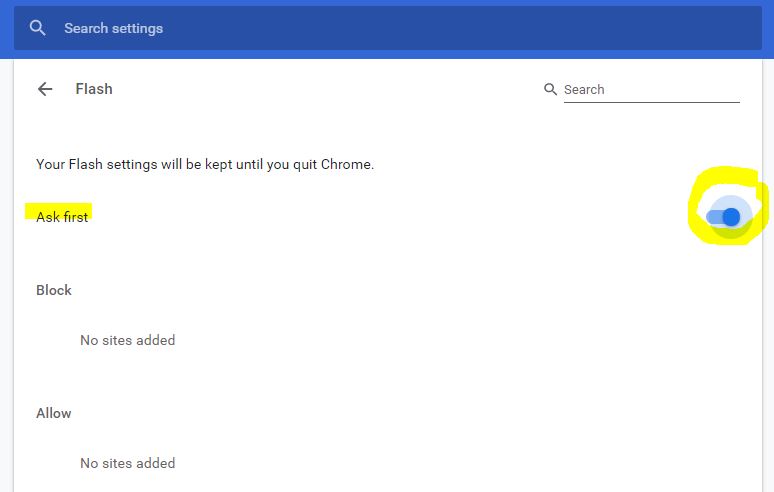 So now from here on whenever you will visit any website that uses Flash, it will ask you whether or not you want to allow Flash to run.
By following above steps, you have given Google Chrome browser the permission to run sites with Flash. Now you will need to tell Chrome which websites you need to allow.
For example let's visit www.gotmilk.com to see how to enable it in specific websites.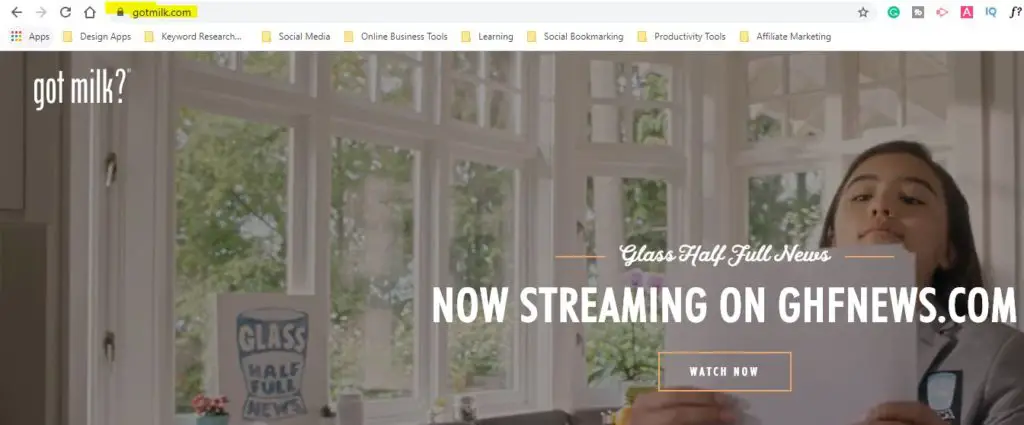 Now you need to click the lock pad icon in front of the domain name, a drop-down will appear. Click on the Flash drop-down menu and select "Allow" from there.

Now when you go back and check your general Flash settings again in Chrome, you will be able to see that Got Milk website on your "Allow" list.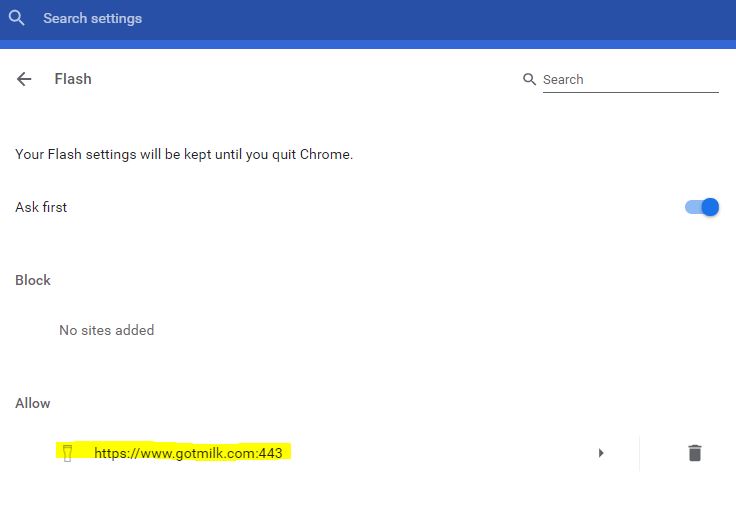 Now go back to the website again and then reload the page and the website will show the Flash content.
So this is how you can enable Adobe Flash Player in Google Chrome.
I hope you got some value out of this article.
If you liked it, then I request you to share it with someone who needs this information.