Project Management is the discipline of planning, organizing, securing and managing all required resources to complete a project successfully.
In this article, we will understand project management in details.
Lets get started!
---
What is Project Management
Project management is the discipline of planning, organizing and controlling resources to achieve specific goals and objectives.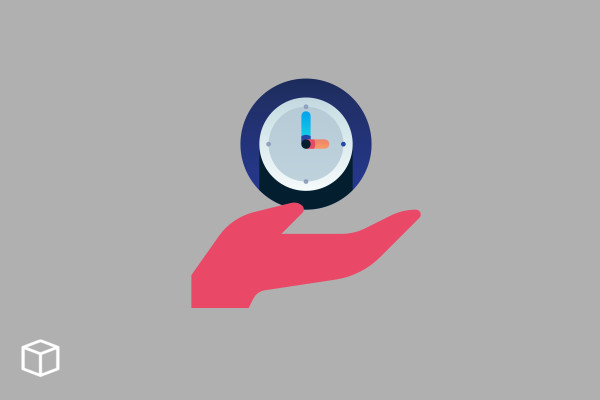 The project managers role varies depending on the stage of the project lifecycle, but his or her primary responsibility is to help teams work cohesively toward common goals.
The project manager must also stay apprised of any new information or changes in a projects scope and make adjustments as necessary. This person should be able to clearly communicate these changes with stakeholders using an appropriate amount of detail.
What do Project Management do?
Project management is the act of planning, organizing, staffing, directing, and overseeing projects.
It is an essential factor in the success or failure of a business. As such, it has been established as one of the most important and difficult activities within organizations.
The successful project manager must be proficient with many tools and his or her actions must be carried out through others who contribute to the completion of projects.
Organizational structure, project management software and the project culture within an organization all contribute to how a company manages its projects.
Once a project is completed, it shouldnt be forgotten or abandoned; rather, assessment should reveal what went well and what could have been done better.
Project management software can help streamline even the most daunting of tasks such as budgeting and resource allocation by centralizing all information.
The project management software market has been revolutionized in recent years by the infusion of social collaboration technologies, which are changing how companies work.
Technology vendors are creating collaborative platforms that help individuals and teams track their tasks, monitor progress, report on budgets and collaborate with stakeholders through various modes including email, phone, online and video conferencing, and social media.
Project management software has evolved to help companies improve communication, collaboration and project oversight regardless of the size of the organization or industry where they operate.
The advent of cloud technology has further transformed project management as companies can now subscribe to hosted project management solutions that offer increased flexibility and scalability.
Learn about Project Management Terms.
Why is Project Management important?
Project management is important because it provides the framework to enable organizations to organize and deliver major projects, programs or operations.
Project managers need to focus on four key areas: scope, schedule, cost and quality. The first step of project management is figuring out what it is that we want to do.
The second step in this process is developing a detailed plan for executing the project. There are many different tools and techniques that can be used in order to develop this plan and these four steps will vary depending on the specific needs of the project and the resources available to execute that project.
This next step is about controlling resources in order to keep on task with our original goal. Well want to use resources such as time, budget, human capital, and physical resources. In order to keep these resources under control well have to monitor whats going on with regard to our scope, schedule, cost and quality.
Once the project is completed we will need a way of measuring our success in terms of successfully achieving all four components: scope, schedule, cost and quality.
Finally well want to use the learnings from this project and apply that knowledge into future projects in order to make sure we dont make the same mistakes again.
What is Agile Project Management?
Agile project management is the management of any kind of project with the goal to subtly accept change.
This method is based on iterative planning, implementation and testing. The software development methodology set to improve quality by delivering faster, more responsive changes through early delivery. When split into smaller pieces, agile projects will increase productivity and meet all deadlines.
What is Scope in Project Management
Scope is the overall size or magnitude of a project. It is determined by the boundaries set for the project and what you need to include in it to be considered successful.
As a project manager, you may have a small, short-term project or a long-term, large project. The type of scope you manage will determine the management strategies and tools you will use to complete the task successfully.
What is WBS in Project Management
WBS stands for Work Breakdown Structure. The purpose of a WBS is to create a decomposition of the project into smaller, manageable pieces.
The WBS is usually expressed in structured hierarchical form and can be used as a basis for planning and tracking progress against the plan.
A WBS helps to:
Identify and rank key deliverables.
Clearly define and communicate what you will produce (i.e., scope).
Track your work-in-progress (i.e., status).
Manage complex activities by breaking them into smaller, more manageable components.
Communicate your progress with stakeholders.
Ensure consistency with the scope statement.
Identify risks and issues early on.
Create a clear work definition throughout the project life cycle so everyone knows what they are responsible for executing to complete the project successfully.
A WBS automatically ensures good communication between all the project participants and stakeholders because it clearly defines the scope of the entire project, as well as how it is to be completed.
It can help you identify areas requiring further investigation or clarification, which in turn helps reduce risk.
What is Scrum Project Management?
The scrum project management is a popular management process that is designed to focus on the end result. The process was developed by a software development company from the late 1990s to the early 2000s known as SCRUM Inc.
This process has been developed in order to help teams get their work done efficiently and rapidly. The scrum process focuses on projects that are time-sensitive, where the project delivery date is critical to its success.
The Scrum method is designed for use within an iterative and incremental framework whereby a software product is developed through repeated cycles of design, build, test and review. The user stories are divided up into 1-week iterations.
The scrum method is mainly made up of time-boxed iterations, such as a 3 day Sprint. This is an essential element of the process and ensures that each sprint has a clearly defined goal.
The scrum framework is designed to optimize the work by taking the onus away from daily stand-ups and status meetings.
It is the product owners role to summarize sprint status at the daily scrum. The Scrum Master ensures that any impediments are removed, thus allowing the team to focus on delivery issues.
The scrum of scrum is where all players gather for a quick meeting every morning, called the Daily Stand-up Meeting (DSM). Each team has one scrum per sprint.
The name scrum comes from the game rugby, where a scrum is formed to restart play after an infringement.
This process closely mimics how work flows within agile software development. The practice of daily meetings might seem daunting for many project managers who are used to formal monthly or weekly meetings.
However, the daily scrum creates a clear plan for each day and ensures that team members are able to ask questions quickly instead of letting problems build up.
The scrum process breaks work into equal-sized chunks called sprints (typically 1 to 4 weeks in duration) so as to eliminate large quantities of unfinished work stacking up at the end of a project (the backlog). The scrum approach gives teams more flexibility to adapt to changing customer requirements.
To summarize, the Scrum method is used by organizations that want to go agile, increase productivity and gain competitive advantage. Additionally, scrums focus on teamwork encourages good communication skills among team members, proactively plan ahead, and establish a self-organizing team.
How to get into Project Management
Step 1: Complete a project management certification course: You can sign up for any of the courses or on-line courses on the website of the Project Management Institute (PMI). This first step will prepare you to take an exam, which is required in order to be certified.
Step 2: Prepare for certification exam: There are many resources available online to help you prepare for this exam, such as tutorials and video lectures. You should also consider studying with a group of others as it has been shown that people who study together tend to do better than those who dont.
Step 3: Find a job: Once you have completed your project management certification, you will want to search for jobs related to project management. Use sites such as Indeed, CareerBuilder and Monster to find jobs in your area.
Step 4: Apply for a job: In order to apply for a project management job, you will need to prepare your resume, cover letter and LinkedIn profile. These tools will help you get through the interview process.
How to get a Job as a Project Manager
To become a project manager, you first need to obtain project management certification.
This can be through completing a course such as those offered by the Project Management Institute (PMI) or other organization that offers certifications for project managers.
You must then take and pass an exam in order to obtain your certification. Once you have your certification, you can search online or with an employment agency for project management jobs that match your certification.
Job boards are a good place to start looking for project management jobs. Some job boards with project management openings are Indeed, CareerBuilder, and Monster. Search engine sites such as Google may also return results with potential jobs.
Another resource for finding jobs is your social networks. Connect with friends, family members and others on LinkedIn to see if they know about any job openings.
Update your Facebook profile with a new, professional headshot so that potential employers can easily learn more about you and see you as a qualified candidate. Keep an eye on Twitter for updates on job openings that are posted by companies.
Once you have found a potential job, you need to apply for it. Prepare your resume and cover letter according to the criteria on the job listing.
Apply directly through employer websites if possible so that they know you are serious about the position. Create an account with online resources such as Indeed, Monster and CareerBuilder so that you can easily apply to new jobs.
Check back every day for new opportunities to further your career in project management.
How to get Project Management Certification?
You can get project management certification by finding a certification provider that complies with the requirements for project management.
The Project Management Institute (PMI) is an international non-profit professional association, founded in 1969. It aims at promoting best practices of project management and establishing standards for project management professionals.
The PMIs A Guide to the Project Management Body of Knowledge (PMBOK® Guide) has become the standard on best practices of project management and the certifications issued by PMI are recognized worldwide.
The PMI requires specific education and experience for each certification level: Certified Associate in Project Management (CAPM), Professional in Project Management (PfMP), Certified Project Manager (CPM) and Program Management Professional (PgMP).
What is a Critical Path in Project Management?
Generally, the critical path refers to the sequence of tasks that, when started on time or within their respective slack periods, can result in project completion with no logical delays.
The logical delay is defined as the one that occurs in the project when there are more resources needed than are available in order to complete a task.
What is a Stakeholder in Project Management
Stakeholders in project management represent the stakeholders with a legitimate interest in the success of a project.
This can include people or organizations who provide resources for a project or have been affected by it. Stakeholders have an interest in the project because of their connection with it - whether it is related to the purpose, product or process.
What are Project Management Tools?
There are a number of project management tools that can be used to manage projects. These include, but are not limited to: Gantt charts, Critical Path Method (CPM), and PERT charts.
What is a Project Management Methodology?
Project management methodology is the process of managing undertaken projects with a focus on meeting specific project objectives. Project managers carry out a number of activities to ensure that the project is completed on time and with a specific set of objectives.
What are deliverables in project management?
Deliverables are the final things that a project produces. A projects goal is to produce a deliverable that would serve as a valuable output or deliverable.
These deliverables can be anything from a report, a brochure, a software app, etc.
What is software project management?
Software project management is the process or discipline of managing a software or hardware project from its inception to its conclusion. It includes identifying, estimating, planning, organizing and controlling the project from start to finish.
It is the application of knowledge, skills, tools and techniques to project activities in order to meet or achieve the project goals and plan.
The success of a software development project is highly dependent on the effectiveness of managing it. Unmanaged projects are at high risk for failure.
Software engineers, computer scientists, software developers, IT consultants, systems analysts and all those involved in the development or operation of computer software are involved in software project management.
What is project management certification?
The Project Management Institute describes project management certification as a validation of skills and knowledge obtained through intensive training, formal education, or work experience in the practice of project management.
Certification is an independent process that distinguishes qualified project managers from those still developing expertise.
What are the stages of project management?
The first and the most visible stage of project management is the initiation phase. The purpose of this stage is to prepare and initiate for the whole project. This includes defining the goal and objectives, defining the scope and boundaries of the project, preparing a work plan, creating a budget, establishing team roles and methods, as well as doing feasibility studies.
The second phase in project management is known as the planning phase. The stages in this phase include identifying risks and threats, deciding on how to mitigate those risks, establishing what needs to done before beginning tasks or actions that require significant changes or will need to be done in response to circumstances outside of what was originally planned for (also called contingency plans), performing desk research like reading about successful projects, identifying tasks and subtasks, building a workflow or process diagram, determining what needs to be studied further, where deliverables will come from, who owns certain tasks and when it is due, breaking down all of the tasks into smaller chunks that can be done within one time frame.
The third stage of project management is the act phase. This phase starts when all of the planning has been done and is to be executed or carried out. The act phase consists of five things: do, study, check, act and close. These stages are explained below:
The first step, the Do stage, involves coordinating all resources to begin executing the project. This means, gathering all of the resources (e.g.: equipment, materials, manpower etc.) to begin working on the project.
The second step Study consists of analyzing all of the feedback and data obtained from carrying out the first task in order to plan what needs to be done next. Data used during this stage can be feedback from a person or persons acting on a task, as well as numbers and reports generated from the project.
After studying the information, Check is conducted to determine if what needs to be done next has been determined correctly. This is done by reviewing everything that was studied and analyzed before taking action with the next step.
The fourth step, Act is to take action on what was found from the previous stage and carry it out. After this stage has been completed, data is studied again to determine if the task or action had been carried out correctly. If not, Check will be done again for a second time and Act will be done again to correct whatever mistake was made.
The final step Close is the completion of the project or task, but also involves making sure that all that is required for the project has been completed. This includes ensuring all documentation has been handed out, files have been deleted and anything else has been done correctly.
The final stage is the controlling phase where any problems with the project are monitored and solved as they occur. This stage also includes building a process for closing out a project once it is finished successfully.
How to use Trello for project management?
Trello is an intuitive and flexible project management tool thats great for everything from personal use to large organizations.
Trello readily handles cross-platform collaboration, supports file attachments up to 10GB, and provides one-click reporting via email or the web.
With Trello, you can create boards to organize anything youre working on. Cards represent tasks, which can be organized by dates, labels, or tags that you set.
Use cases:
Create boards for your projects or classes.
Laying out a grocery list using lists of items organized by aisle in the store.
Track progress of a group project with due dates and comments.
Advantages of Project Management
Project management offers a wide array of benefits that not only include the financial, but organizational and practical too. Some of these advantages of project management may include:
Learning - Projects offer a great opportunity to hone skills in a way that feels natural and experiential.
Teamwork - Projects provide an opportunity for collaboration with people across your organization in order to accomplish a task. This teamwork is often cited as being among one of the most enjoyable aspects of project work.
Decision Making - You also have an opportunity to put into place long lasting decisions that will affect either the companys operations or its culture which can be difficult when theyre just made in day-to-day work without any structured plan when making them.
Hands on Learning - Projects give you the opportunity to learn many practical, hands on skills in an environment free of rigid restrictions and full of real world situations with people who are there to support your learning.
Disadvantages of Project Management
There are numerous disadvantages of project management.
One of such problems is time wastage which arises from ineffective managing of resources during closure periods.
Other problems include interference by external actors, limited professionalism due to limited number of trained individuals, and inadequate control on scope changes among others.
---
You Might Also Like