Omegle is a free anonymous online and video chatting service wherein users can connect with other people from all across the globe without revealing any personal details or identities of any of the users.
This service pairs users randomly and anonymously in one on one chat sessions , where people can chat using the names 'You' and 'Stranger 1', and in the case of Spy mode 'Stranger 1' and 'Stranger 2'.
Omegle gained a lot of popularity within a month of its initial launch on March 25. 2009 with approximately a whopping 150,000 page views per day! And needless to say its popularity has only grown ever since, especially in the post pandemic era.
It is also important to note down that Omegle does not come with any apps for smart phones or desktop operating systems, which once again reinforces its unpredictable and volatile nature.
Initially Omegle had a chat only feature, but gradually with an increasing user base, a video mode was introduced on the anonymous chat platform.
The video mode came with it its own chat window as well. Users with access to webcams and microphones can avail this feature.
However, not having a dedicated mobile app service may come as a downside to many users. Therefore for the people wanting a mobile app with features and services similar to Omegle can refer to the following curated list of the 9 best alternatives to Omegle.
Let's get started!
---
Top Omegle Alternatives
Here is a list of the alternatives of Omegle that you can use incase you are looking for a dedicated mobile app that you can access anytime anywhere.
1. Monkey Cool
Monkey Cool is a software that allows users to communicate and connect with strangers from all over the world and create new friends and bonds through common interests and topics. An added feature here is that, you can also connect with your friends and families as well!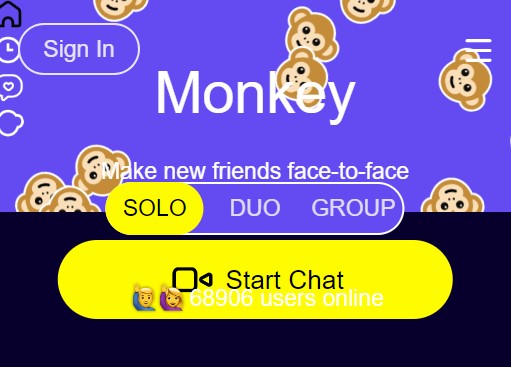 It has its own website where you have to sign up one time and later just login from any device at any given time on the website. Besides the easy to navigate website, it also has an app of its own, one that you can download from the Play Store or the App Store depending on your device.
Users of this anonymous chat service also have the choice to either stay in the general rooms or join special chat rooms for one on one interactions with a random distant stranger.
Some of the reasons of using Monkey Cool are:
Direct Video chat
Users have the option of choosing their chat partners based on gender, category and other categories.
Users can also see each others Snapchat posts by linking their Snapchat profiles with their Monkey accounts.
Quick and seamless registration.
Users can also share pictures, videos and text messages.
2. Confidist
Confidist is a safe space for meaningful and intellectual conversations and for people to connect and form meaningful friendships with users from all over the world.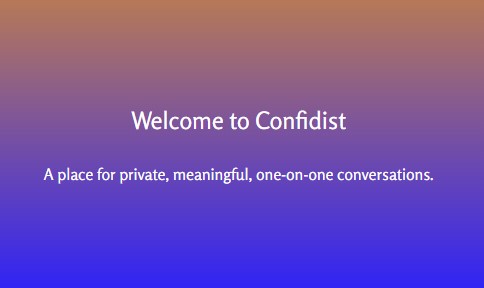 This is a web based application where one can have community based, one on one private conversations on topics of shared interest and shared hobbies and passions.
Users can see shared aspects and views on a common topic to build upon a circumstantially meaningful and deep conversations.
Users here can connect with interesting and intellectual individuals based off on common and shared interests and views on life's various aspects.
The program admin also suggests various interesting topics such as topics based on mental health issues, beauty and make up philosophy, politics, Meta, relationships or just general advice as well.
3. Prosa Casa
Prosa Casa is a an online chat service where you can chat with fun and cool random people from distant places without having to reveal your identities.
Prosa Casa makes it possible to connect with like minded and interesting people from all over the world with whom one can hold fun conversations on a common topic that everybody likes and wants to talk about.
Users can also discuss intriguing topics in public rooms and understand and learn the opinions and view points of other individuals.
On this site users can also share webcam, emojis, videos, gifs and memes as well.
4. Only2chat
Only2chat is a free international website for online video and chatting with a random stranger and learn about all the cultures and make fun new interesting friends from around the world.
It comes with a gender and language filtering so one can chat with a person they prefer.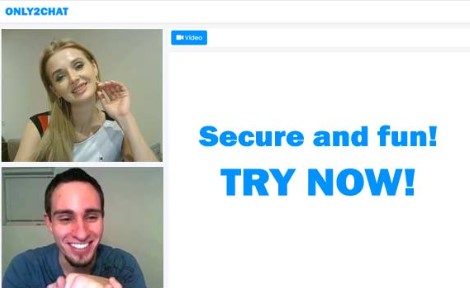 We-Talk is the best chatroulette platform for video chat that is 100% free and does not require any registration, one just has to add their name and join, it is as simple as that !
Only2chat can be comfortably used at anytime anywhere from laptop, PC, mobile phones or tablet whatever the user prefers most.
With the help of gender and language filtering this site pairs users with other people online randomly. It also shows the country flag of the users so that they have a little understanding of the countries culture, language, people and more.
Its direct video chatting feature is extremely convenient and users don't have to login or save any information in their secured server.
5. Mixsii
Mixsii is a one on one video chatting app where you can connect with your friends, family and random strangers free of from the website and without having to download anything!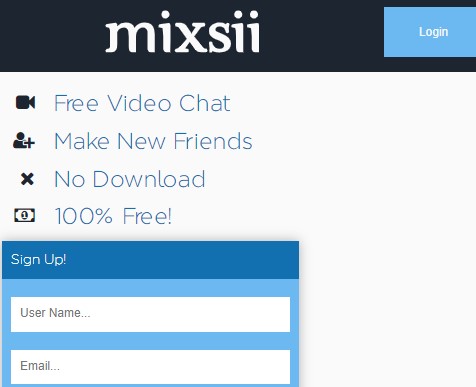 Calls here are in HD quality and are absolutely free! Users can now connect with their loved ones as well as complete strangers via on on one HD calls!
On this site you can join public chatrooms as well and connect with like minded interesting and cool new people.
Some of the cool features of Mixsii are:
Sharing Gifs
Sharing files like a live picture.
Cool themes for users to customize how their chat panels look.
It works perfectly well on all devices and browser so users can access it anytime from anywhere.
Group video calls where users can make HD video calls with an entire group!
6. Chat Random
Chat Random makes it a piece of cake to connect to people from around the world.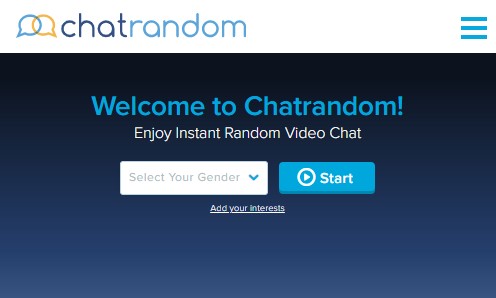 Now users can browse free webcams anytime and anywhere. The random video chat app pairs users with strangers for quick and easy cam to cam chat. And at one given time there are multiple people online waiting to connect with other users.
Users can connect and video chat with strangers instantly. One can also connect with strangers of a specific country. They can connect with person and any gender or any country they prefer.
Over ten million users have joined and are using Chat Random just to talk and connect and bond with strangers online to get away from the monotony and stress of the daily life.
7. tea Orbit
If you find talking to people online too challenging or simply feel like it is too much work, then we have the perfect online chatting app for you that is safe, filtered and instant!
Users can now join this 13+ family friendly chat rooms new and interesting people to have deep meaningful conversations on a variety of different topics.
Users can create rooms, create privately held rooms or just hangout and be AFK . There are separate chat rooms for teens as well for teens aged 13-19 years old. The kids chat room has a moderator and is monitored by the professional staff throughout keeping the online safety of the kids in mind.
The chat is free of cost and users can create private chat rooms for either themselves or their friends. No registration is needed as users can avail the guest account feature and chat using the official free chat rooms.
Users need not worry about their safety as these chat rooms are highly monitored and moderated with rules set in place keeping the users safety in mind as it is a family friendly chat room.
So these were the 7 Best Omegle Alternatives for Chatting and Dating.